Previous Review
Lily in Hall 1, you are named by the Coach House boss!
2019.07.23
---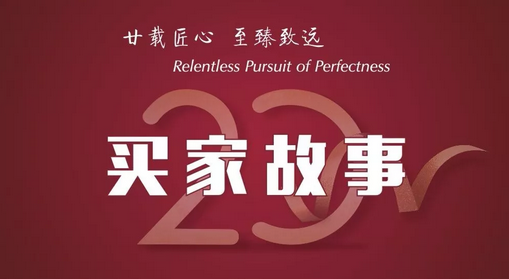 Buyer's business card
Company:Coach House
Country: United Kingdom
Website:www.coachhouse.com
Name:Daivd Bovingdon
Position: BossRecord: More than 30 visits

We select lots of items at JINHAN FAIR, especially in October when we do our Christmas selection.
——Daivd Bovingdon, Boss,Coach house


Q1、Brief about Coach House?

We are the largest wholesaler in the UK and have many different sorts of customers, like retail premises, hoteliers, garden centers, interior designers and so on.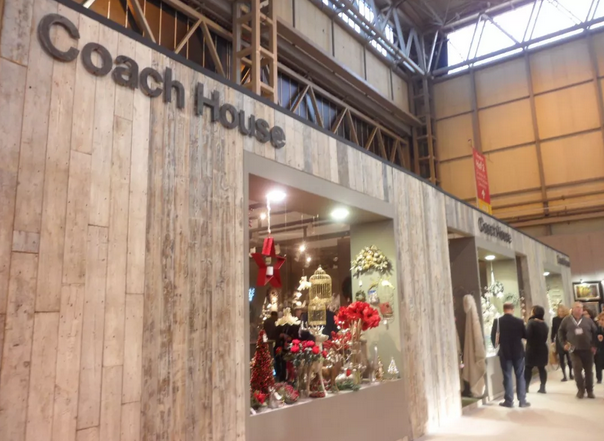 Q2、What are your preferred types of products in China?
We source many products in China, furniture and home accessories.
Q3、What role does JINHAN FAIR play in your China sourcing?
A key stop in our sourcing trip. We select lots of items at JINHAN FAIR, especially in October when we do our Christmas selection.
Q4、How many suppliers do you have at JINHAN FAIR? And what is the percentage out of all your Chinese suppliers?
We have gained about 125 suppliers, and we always seem to get a few new suppliers every time we visit. Out of all our Chinese suppliers, this makes up approx. a quarter.
Q5、Could you describe your experience at JINHAN FAIR? Or the one JINHAN FAIR that impressed you the most?
I find JINHAN FAIR a really good experience. My first experience at Jinhan was great, I loved the products and how it is set out and how easy it was to find everything. All halls are great, except that I was easily to get lost in the basement 😊.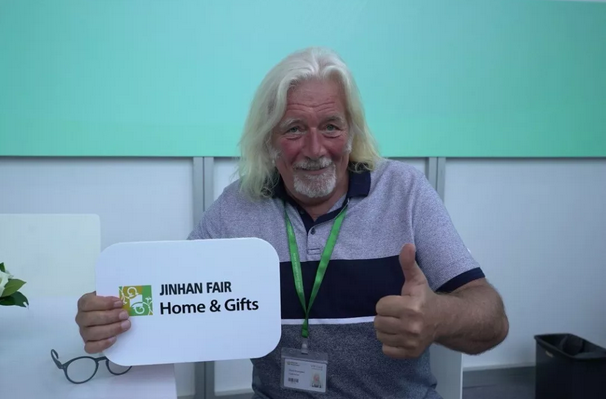 Q6、Which supplier at the Fair impressed you the most?
I don't think one supplier has impressed us the most, as each year it is different, but I would say Lily at Eastown hall 1 B14, she is always so helpful. We have dealt with Lily and Eastown for many many years and they are one of our top suppliers. We buy a lot of items from them and Lily is always so helpful and friendly. I learnt a lot about Chinese customs and holidays from her, and I know if I was stuck she would help.
Q7、Have you caught any change during your recent visits to JINHAN FAIR?
JINHAN FAIR seems to be getting bigger and better every year and gone from strength the strength over the years I have been there. Everyone has been so helpful and makes the experience more pleasant. I expect that it will carry on improving year on year.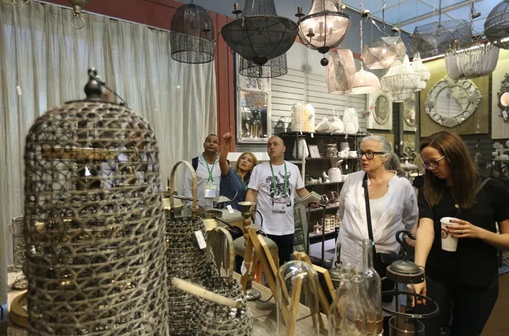 Q8、Please leave some words about JINHAN FAIR at its 20 years anniversary?
My wife and I had witnessed and attended the ceremony of 20th session and 30th session of JINHAN FAIR, which impressed us a lot. Now again, we are celebrating the ongoing 40th. we really like to thank JINHAN FAIR for the one-stop sourcing service, and we are looking forward the honor to join the celebration of the 60th, 80th and even the 100th session😊 .
---
On October 21-27, 2019, the 40th Jinhan Fair for Home & Gifts will be held at the Guangzhou Poly World Trade Center Expo.Should you have any query, we are glad to extend help at marketing@jinhanfair.com or you may reach us by a phone call to 0086-20-89308925.
To discover more about JINHAN FAIR, please visit:38th Fair Review、39th Fair Review.