Roots in textiles run deep at 295 Fifth Avenue
2019.07.19
---
Some 21st century home textile makers date back to the 19th century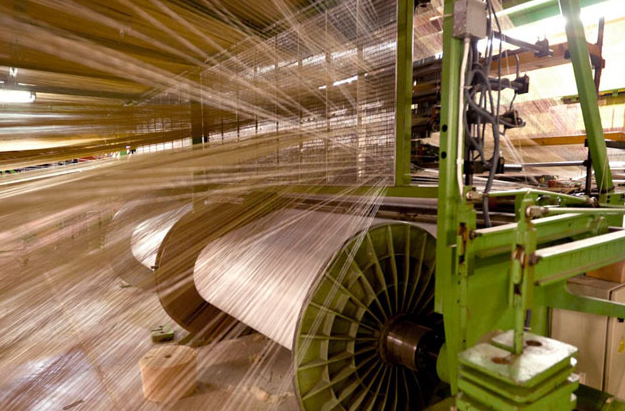 Product innovation and a keen eye for emerging lifestyle trends are the lifeblood of the home fashions industry. What may surprise you is how many companies at 295 Fifth Avenue have been at it for a century or more.

The oldest of the group is Christy, which was founded in the English mill town of Droylsden, Lancashire in 1850. The company is credited with being the first manufacturer to produce terry towels on an industrial scale. Today it designs and manufactures fine towels, fashion bedding and bath robes that are sold in Europe, the United States and Australia. Now a division of home textiles giant Welspun, Christy also designs and manufactures the official Wimbledon towel for the annual Grand Slam tennis tournament.

Mohawk Home's roots reach back to 1875, when William Shuttleworth and his four sons arrived in the United States and set up a carpet mill in New York's Hudson Valley. The business changed its name to Mohawk Carpet Mills in 1920, and following a series of mergers and acquisitions over the decades the publicly-traded parent company, now known as Mohawk Industries, currently manufacturers soft and hard flooring at facilities in 15 countries, including the United States.

The John Ritzenthaler Company got its start in 1892 when its namesake founder arrived in New York and began importing fine cleaning cloths from Belgium. He eventually bought a small manufacturing mill in New Jersey to design and produce his own fine home linens. The company's product portfolio has since grown to include kitchen textiles, kitchen rugs and mats, table linens, specialty cleaning products, laundry products and chef apparel.

Natco Home marks its 104 th year in business this year. The company was founded in Rhode Island in 1917 by Arthur Galkin, the grandfather-in-law of Michael Litner, the current president and CEO. Natco Home is a U.S. manufacturer and importer of machine-woven and hand-made area rugs as well as window treatments. Still family-owned, Natco operates manufacturing facilities in Georgia, Maine and Toronto, as well as several joint ventures in China.

Ramallah Trading Company hit the century mark in 2016. The manufacturer, importer and distributor of window, bedding, kitchen and bath was founded by the Bateh family and is managed today by three grandchildren of the original owners. The business imports fashion bedding, sheets, curtains, towels, table linens, rugs, shower curtains and decorative pillows. It also has an office in Shanghai, China as well as a warehouse in New Jersey.

Family-owned Revere Mills also got its start in 1916 when Russian immigrant Morris Samuel Kite partnered with other family members to open a general store in Chicago. Over the years, the family transitioned from selling household goods to making home textiles. Today the family-owned company produces bath towels, beach towels, kitchen towels, rugs and blankets.

The home textiles industry has always been dynamic, and while new companies continue to emerge and make their way to 295 Fifth Avenue, they're sharing company with old pros that are justifiably proud of their rich heritage.
---
On October 21-27, 2019, the 40th Jinhan Fair for Home & Gifts will be held at the Guangzhou Poly World Trade Center Expo.Should you have any query, we are glad to extend help at marketing@jinhanfair.com or you may reach us by a phone call to 0086-20-89308925.
To discover more about JINHAN FAIR, please visit:38th Fair Review、39th Fair Review.
The 47th Jinhan Fair
Jinhan Fair Online Exhibition