Sagebrook home to maintain pricing despite tariffs
2019.06.11
---
Thomas Lester, May 16, 2019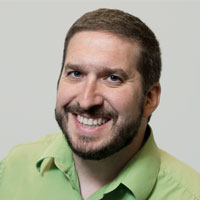 Home accessories, lighting and furnishings manufacturer Sagebrook Home announced that the latest round of tariffs on Chinese products won't affect its customers' prices.

The Commerce, Calif.-based supplier said although costs on Chinese imports will increase due to the 25% tariffs that went into effect on May 10, it will not pass those increases to its customers.

"Customer satisfaction is our No. 1 priority, and nothing is more important to us than partnering with our customers to grow their business," said Justin Kachan, CEO. "Sagebrook Home will absorb all cost increases due to the new tariffs on our products, as we absolutely do not want to hurt our customers. We may need to revisit this policy in the future, but we have no plans to increase any pricing at this time."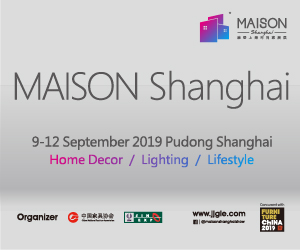 On Sept. 24, 2018, about $200 billion worth of Chinese imports became subject to 10% tariffs, levied by the Office of the United States Trade Representative. That rate was scheduled increase to 25% as of Jan. 1, but was put on hold for some time while representatives from the U.S. and China negotiated the matter. On May 5, President Donald Trump announced that he was moving forward with the 25% tariffs.

INDUSTRY RESEARCH

Home Accents Today 2017 Accent on Furniture Stores survey

Home Accents Today's 2017 Furniture Store Survey looks at home accent merchandise mix data within the furniture store channel.Review and purchase the full report.

Thomas Lester | Business Editor

tlester@homeaccentstoday.com

Thomas Lester is Business Editor for Home Accents Today. A graduate of Emory & Henry College's Mass Communications program, Lester spent a dozen years working for newspapers in Virginia and North Carolina covering an array of subjects, ranging from community news, government, education, ACC sports and more before joining Progressive Business Media in 2013. As business editor, Lester covers all aspects of business in the home accents world, from the latest news from manufacturers to successful retail strategies and business analysis.

来源:homeaccentstoday.
---
On October 21-27, 2019, the 40th Jinhan Fair for Home & Gifts will be held at the Guangzhou Poly World Trade Center Expo.Should you have any query, we are glad to extend help at marketing@jinhanfair.com or you may reach us by a phone call to 0086-20-89899626.
To discover more about JINHAN FAIR, please visit:38th Fair Review、39th Fair Review.
The 49th Jinhan Fair
Jinhan Fair Online Exhibition