Top 50 Global Retailers
2019.04.15
---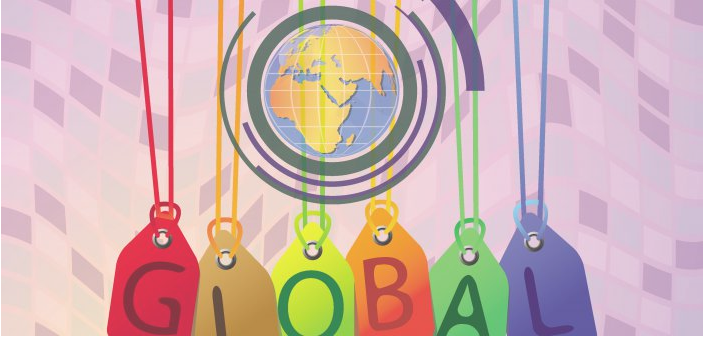 View the Top 50 Global Retailers
here
.
View rankings by geography and channel
here
.
Everyone likes a good ranking. It generates discussion, stimulates debate, educates and allows for more in-depth exploration. International retailer rankings over the past two decades have fallen short in delivering against these objectives for a few reasons, particularly when looking at retailers that move up and down the rankings from one year to the next.
First, any comparison of retailers operating in multiple countries is made difficult by currency exchange rates. Second, retailer rankings are normally created using reported consolidated revenues, which dilutes the impact that joint ventures, franchises and marketplaces can have on helping retailers internationalize. Finally, most retailers generate the bulk of their sales from domestic operations, allowing retailers with the biggest domestic markets to appear to have the largest international operations, which is not always the case.
Kantar Consulting has worked with STORES Magazine to produce an international retailer ranking that looks to minimize these challenges and maximize the amount of discussion, debate, education and exploration opportunities that the ranking can provide.
There were three goals in developing the ranking. First, the ranking looks to minimize the impact of currency exchange rates and domestic market strengths. Over time, this will make it possible to see retailers climb or fall based on their international strength, not on exchange rates. Second, the list acknowledges new forms of retail, such as online marketplace platforms and informal retail alliances (where two or more retailers partner to get the most from several countries), and their role in internationalizing retail. Third, it removes retailers that operate only "locally" from the discussion on international strength.
The result is a fresh look at the 50 most international retailers based on their operations at the start of 2018. The methodology uses a system in which points are given to retailers based on their international revenues, their participation in franchising and alliances outside of their local region, and their ability to sell via online
marketplaces. To qualify for the rankings, retailers need to have a direct investment in at least three countries, at least one of which is not adjacent to the domestic market.
So, who is the No. 1 retailer in the world today? Not long ago, that question was relatively easy to answer. For many years, Walmart was the world's largest retailer, both domestically and internationally.
Today, the landscape looks altogether different. Rather than one clear answer, there are many champions to pick from. Walmart still holds the top position for annual sales, but Amazon has the title for the largest publicly traded market capitalization and Alibaba has the highest sales via marketplace platforms.
1 Walmart
Even with points given for marketplace platforms and points reduced for domestic revenues, Walmart tops the international retail ranking, with more than twice as many points as the nearest rival. Walmart's international division reported consolidated revenues of $118 billion in 2017. However, Walmart's recent divestiture moves in Brazil and the United Kingdom will certainly allow some other members of the Top 10 to catch up.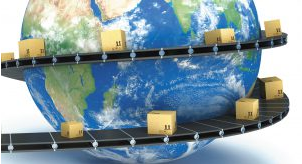 2 Amazon
Amazon is often mistaken as the world's biggest retailer because it makes headlines for its market capitalization. A publicly traded company's market cap represents the value of the company based on the number of outstanding shares and the price of the shares. When comparing the Big 3 based on share prices reported at the end of 2018, the result is Amazon at $778 billion, Alibaba at $386 billion and Walmart at $267 billion. In this ranking, Amazon comes in second and can close the gap with Walmart if it continues to deliver solid international growth and buy rivals as it did when it purchased Whole Foods Market.
3 Schwarz Group
Europe's largest retailer, the Schwarz Group is often simply called "Lidl" because of the discount chain's international growth where it now operates in North America and Asia. However, Schwarz's large-format grocery banner Kaufland has dominated retail in central Europe and has started the process of opening in Australia.
4 Carrefour
Carrefour was once the No. 1 retailer in Europe and No. 2 globally. In recent years, the group has moved to international franchising and has thereby once again begun expanding into more countries and formats. With a new leadership team, this is a retailer that will not leave the Top 10 ranking anytime soon.
5 Ahold Delhaize
When Ahold of the Netherlands merged with Delhaize of Belgium, its focus was not to unite trade across the region. Instead, it quickly united operations across the east coast of the United States, much of central Europe and the Balkans, and drove global investments into ecommerce and non-food via the powerful Bol.com marketplace platform based in the Netherlands but expanding internationally.
6 Costco
Costco is quietly expanding one country at a time. In 2017, the retailer moved into France and Iceland, proving that selling a year's supply of just about anything can be a popular consumer message just about anywhere.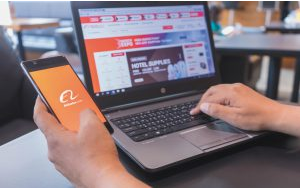 7 Alibaba
Alibaba is the aggregator of aggregators, making it easy for any retailer — big or small — to list a product and sell it from anywhere to anyone. Many readers may be surprised to find Alibaba outside the Top 3 ranking given the size of its marketplaces. Keep in mind the points system gives credit in two areas where Alibaba is relatively weak: international and domestic consolidated revenues. Most of Alibaba's revenues come from China, and much of what Alibaba sells is not consolidated revenue that goes through its own warehouses. However, don't rule out big changes in the future: Alibaba is investing in stores and working with retailers such as RT Mart in partnership with French retailer Auchan.
8 Aldi
The German grocery discounter, formerly known as "Albrecht Discount," has historically been run as two separate companies, with one Albrecht brother running Aldi in the north of Germany and the other running it in the south. Now that the brothers have died, the next generation of private owners is making moves to unite the two businesses in areas such as global sourcing and international logistics. The group has opened stores in Italy for the first time, and rumors are flying that it may enter countries such as Romania in nontraditional ways — by buying grocery operators struggling in the market today. Given these opportunities, it is likely that Aldi could hold its position in the Top 10 for some time.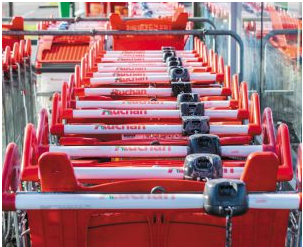 9 Auchan
Auchan is a French company most famous for its hypermarkets (supercenters). The group operates in many of the world's most challenging markets where either the economy presents difficulties or competition is very strong in disruptive channels, such as ecommerce and discount grocery. The pressure is on the company to find new partners; with Alibaba investing in Auchan's Asian operations, however, it is likely that Auchan could exit the Top 10 in the future.
10 Tesco
Tesco has been the United Kingdom's largest retail chain and No. 1 international ambassador for decades, though much of that is expected to change in 2019. In the United Kingdom, Tesco's top two rivals — J Sainsbury and Walmart's Asda Stores — have submitted a request to the U.K. government to allow them to merge operations. If approved in full, the merger would make Tesco No. 2 in the United Kingdom. Additionally, Tesco has been exiting international markets recently to focus on investments in the United Kingdom and the Republic of Ireland. Like Auchan, this year may prove to be Tesco' s last year in the Top 10. However, 2019 will be the first year the alliance that Tesco and Carrefour announced will be seen in action. In the future, just as with Ahold Delhaize climbing to No. 5 on the list, one can imagine a Carrefour-
Tesco listing near the top of the rankings.

One line of questioning that rankings raise is, "Who nearly made the cutoff, and will they make it next year?" This discussion is interesting because the companies that make up the next tier are normally very diverse, very dynamic and sometimes unrecognized. This is certainly true with the "next best" list.
JUST MISSING THE CUT
Five retailers accumulated over 60,000 ranking points, just below the nearly 68,000 required to make this year's Top 10. Walgreens Boots Alliance (No. 11) and The Home Depot (No. 13) are facing competitive challenges in both their domestic and international markets. As a result, these two companies will most likely invest heavily in their domestic markets in the years ahead. Spar International (No. 12) and 7-Eleven global licensing owner Seven & I Holdings (No. 15) run area- franchise models where much of the "work" to internationalize their operations is done by partner retailers. These partners hold any revenue and profit generated and reinvest it in local operations. That leaves just Rewe Group of Germany (No. 14) as a retailer that could possibly expand internationally and make its way up the rankings. The challenge is that Rewe is largely managed by an association of independent German retailers that have been reluctant to venture too
deeply into international retailing and have had mixed success when doing so. Therefore, the Top 10 retailers should not feel threatened by the immediate group of chasers. It is far more likely to see a group of "technology-based disruptive retailers" climb the rankings quickly.
TECHNOLOGY-BASED RETAILERS
Two "new world" retailers made the list of chasing retailers: JD.com (No. 24) and Naspers (No. 26). North American readers may not yet know these companies that perform strongly in the Eastern Hemisphere. JD.com is China's No. 2 retailer and has a strategic partnership with Walmart. It runs a high-tech, digital-first retailing platform. Likewise, Naspers is more of a new technology holding company that has invested in pure-play platforms for classifieds, payments, fast-food delivery, marketplaces, travel, education and social media. Its most famous investments go by the names of Delivery Hero, EMAG (Eastern Europe's largest online portal), Flipkart (India's largest online portal), Takealot (South Africa's largest online portal) and Tencent (China's most successful social media company). In future rankings, expect these two companies to move up either through their own efforts or by merging or partnering with other retailers in the ranking.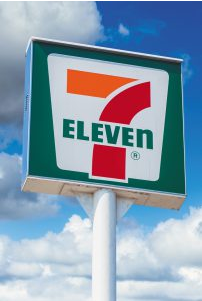 SUPERLATIVE RETAILERS
Also making this year's chasing list are some true icons of international retailing, starting with Seven & I Holdings(7-Eleven), which has more locations than any other retailer, McDonald's (No. 22), which has the largest countrypresence of any company on the ranking, and IKEA (No. 16), which has the fewest locations of any bricks-and-mortarretailer on the list. In some ways, the retailers outside the Top 10 provide morebest-in-class examples of how tointernationalize retailing than the retailers in the Top 10.
A long list of famous global or regional retailer brands close out the Top 50. These companies have the scale and capability to develop platforms for the future or merge with similar-sized retailers to create new giants. The group includes fast-food giants such as YUM! Brands (No. 33), holding group parent for KFC, Pizza Hut and Taco Bell, and Starbucks (No. 37). Electronics specialists such as Ceconomy (No. 31), owner of Media Markt/Saturn, Best Buy (No. 34) and Euronics (No. 50) also make the list. Likewise, there are international convenience store franchisors in Couche-Tard of Canada (No. 35), owner of the Circle K global franchise, and FamilyMart UNY (No. 44), along with fast-fashion icons Fast Retailing (No. 40), owner of Uniqlo, sporting goods specialist Decathlon (No. 42) and Gap Inc. (No. 45). Finally, there are several technology-based retailers, such as previously mentioned Tencent (No. 41), Rakuten (No. 48) and Yahoo Japan
(No. 49).
Ray Gaul is senior vice president of retail insights at Kantar Consulting.

Contact information:
Should you have any query, we are glad to extend help at lurui@jinhanfair.com or you may reach us by a phone call to : 0086-20-89899626.
To discover more about JINHAN FAIR, please visit http://www.jinhanfair.com/review/38/en/.

The 48th Jinhan Fair
Jinhan Fair Online Exhibition