Incubate New Advantage in International Trade! Successful Conclusion of the 33rd JINHAN FAIR
2016.05.05
---
The 33rd Guangzhou JINHAN FAIR has successfully concluded on April 27th.Within one week, the exhibition received over 50,000 professional buyers from over 160 countries and regions. The total attendance of buyers is on par with last year, among which the portion of the US and Europe is about 51%.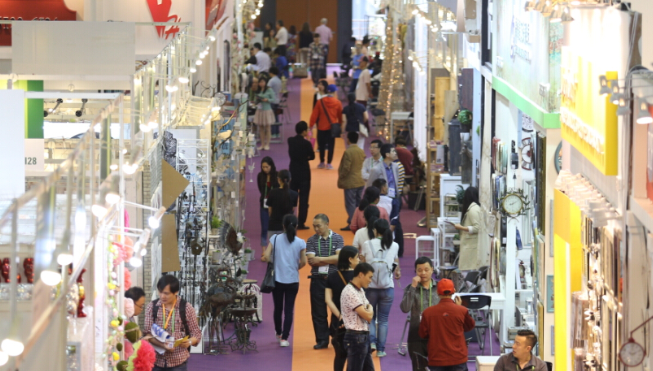 With the Revival of U.S. and European Economies, Prudent Optimism Dwells on the Market
To catch the latest trend of the home and gifts industry, we investigated over 1000 buyers and exhibitors on spot. The research data shows that although uncertainty is still glooming over the international economy, with the revival of North American and Western European economies, most interviewees remained optimistic towards the prospect of home and gifts market. 49% of interviewees predicted that overall sale expectation for 2016 would go up, while 47% believed in a flat result.
More than 300 international top procurement giants showed up in the exhibition, including ABHIKA(Italy), Chr. Bollweg e.K(Germany), PLASTICOS VIDAL(Spain), Gerson Company(America), CULINARY CONCEPTS (England-first visit), FAMILY DOLLAR(America), TJX, BOLTZE, EUROGRAPHICS, PREMIER HOUSEVARES(England), MIDWEST, MICHEL TOYS(Germany), MAXITA(France), ATHEZZA, Migros(Switzerland), Delhaize(Belgium), CENCOSUD(Chile), Albi(Australia) and The Reject Shop. The exhibition hall was bustling with heated trade discussions.
Profile Products from Australia, a new visitor to JINHAN FAIR, is the largest high-end wooden frame importer in its domestic market and the sole agent for Australian high-end brand HENZO and Germany century-old Goldbuch. Taking frames, albums and wall clocks as their major procurement targets, Profile Products merged dCo concept—a famous local accessory chain company—last year to expand their product series. Mr. James TOH, their responsible person of procurement, said that they valued product quality and saw promising prospect in paper accessories. "JINHAN FAIR is a marvelous exhibition with many impressive booths. We met a great number of suppliers whom we had no knowledge of before but would probably be our future partners."
Brian is responsible for sourcing on behalf of C.J. Marketing, a Canadian important importer. Brian says that they have maintained a solid customer base in the target market and have found many regular suppliers after visiting Jinhan Fair for Home&Gifts as a buyer for many years. He is very confident in the market potentials of Chinese products. They will buy products from more categories in larger quantities this season. The purchase value is expected to be around 2 million US dollars and the products to be purchased will mainly come from the categories of home ornaments and decorative furniture.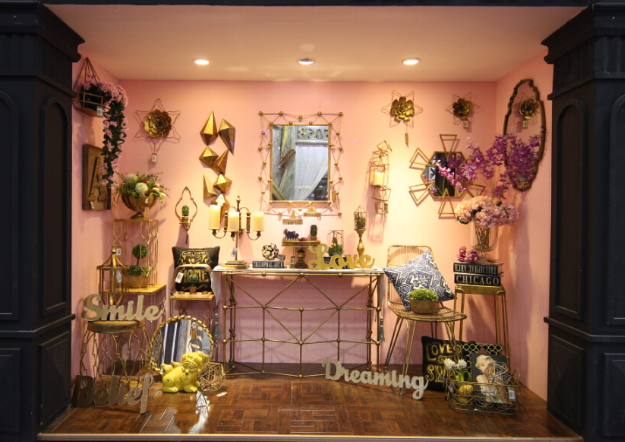 Integration of International Supplying Chain, Changes Sought by Chinese Suppliers
Promoted by the pressure of economic environment, internet development as well as new technology like the 3D printing, international trade chain has entered into a new era, in which only by reducing middle links, improving efficiency and lowering costs can companies achieve maximum profits in the operation.
Retailers' advantage in the market is getting obvious because of their direct access to end-consumers. With the changing procurement pattern, more and more retailers and chain stores now procure directly from producers. According to Mr. Lutz Biermanski, the procurement responsible person for the famous European importer Michael Toys, some of his retail clients have started procurement in a large scale on JINHAN FAIR, but importers are still in an advantageous position on specific marketing regions and product categories, which have not been affected by the changes happening in the industry.
Buyers also expressed their approval to JINHAN FAIR which, after 17 years' development and accumulation, has excelled other same-type exhibitions for its swiftly-improved quality, reasonable prices and comprehensive service ability.
Fuzhou Homebroad Craft Co., Ltd has received over 500 oversea clients in this exhibition; affirmed by Manager Lin, none of their core client is absent in the Fair! He believed that marketing environment shall not be the excuse for a decrease in customer orders, and the faith of enterprises and the promotion of business performance shall depend more on product R&D as well as self-improvement. Facing a complicated environment, Homebroad worked harder to select customers and orders, listen to customers' requirement and study the consumer market demand, which in turn brings it not only a great number of orders but also closer cooperative relationships with its clients by overcoming the difficult times together.
Facilitate Reform in Supply Side; Incubate New Advantage in Trade
China's foreign trade is stepping into a stage of "New Normal "development, which is featured by turning "massive" import and export into "high quality" ones. As a leading export and trading platform in the industry, JINHAN FAIR always contributes to the continuous innovation and transition of foreign trade companies, in order to raise Chinese image from being a low-ended manufacturer and create new advantages for "made-in-China "products in international trade.
To win orders of higher quality, an increasing number of foreign trade enterprises are taking product research and development, quality management and comprehensive service ability as core competitive powers, striving for optimization and upgrading. As shown in this exhibition, popular elements were gaining more and more attention from enterprises to apply and integrate them in their product development; quite a few enterprises hanged the international quality certifications on the entrance of their booths, such as ISO, SGS, BSCI and FSE; some enterprises could even adjust their product design and delivery period to satisfy the need of their clients, which raised them from being just a traditional manufacturer to a cooperative partner in the international trade.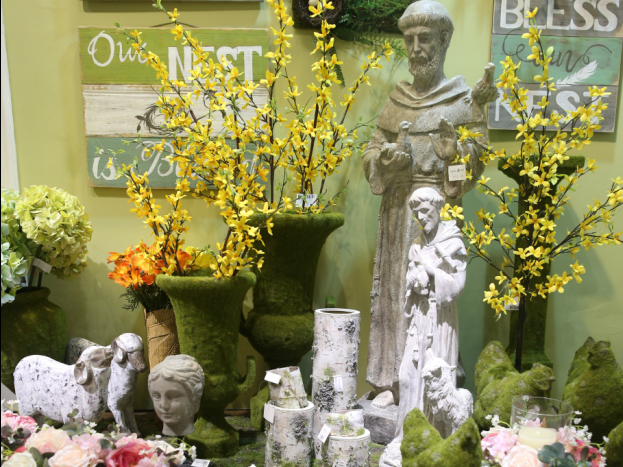 With exhibitors and buyers' growing approval to JINHAN FAIR as a premium platform in the global home and gifts supply chain, we continue to seize the market trend and exploit our advantages in constructing a one-stop platform for the export and trading exchange of exhibitors and buyers in the home and gifts industry. By creating more international business opportunities, we hope to make our contribution in finding China's new advantage in the trading industry.
The 34th JINHAN FAIR for Home & Gifts will be held in Poly World Trade Expo in Guangzhou from 21 to 27 October, 2016. Wish to see you again in autumn!
The 47th Jinhan Fair
Jinhan Fair Online Exhibition