To See New Arrivals with Global Buyers: A Grand Opening of the 33rd Jinhan Fair
2016.04.22
---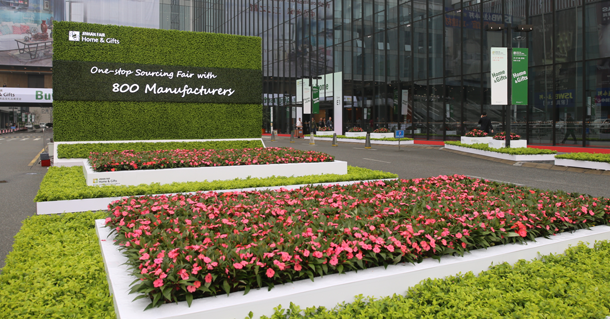 The 33rd Guangzhou JINHAN FAIR for Home & Gifts, an eye-catching procurement festival of the industry, has launched its grand opening in Poly World Trade Expo in Guangzhou, China on April 21. Spending 16 years on the export business of home& gifts, JINHAN FAIR, attracting a splendid team of international suppliers, is now a base camp for global home& gifts procurement and an effective trading platform for made-in-China products to reach the international home& gifts market.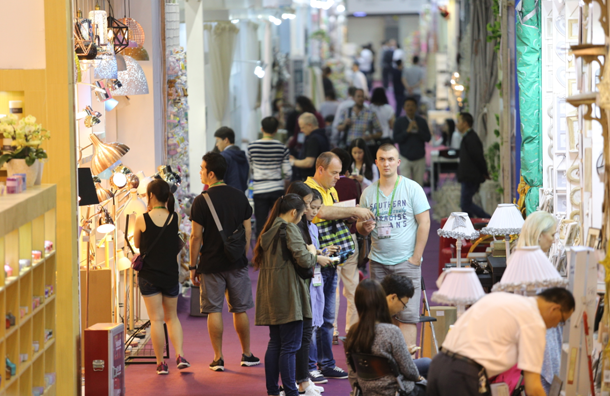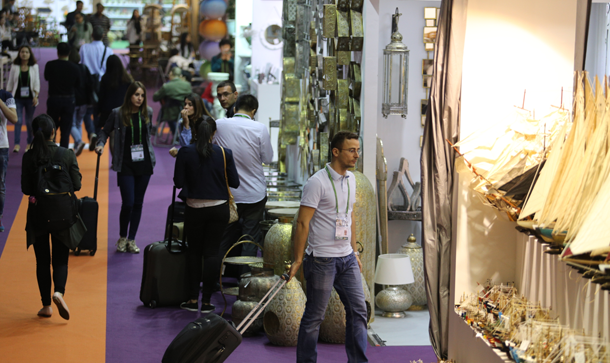 A wonderful gathering of leading enterprises and new stars
The scale of this session rises to a new level, covering an area of over 83.000 square meters. Approximately 800 selected enterprises from industrial bases in Fujian, Zhejiang, Guangdong, Shandong and other Provinces gathers together to present tens of thousands of their home products in trend, including home decoration, decorative furniture, outdoor and gardening series, textiles & homeware, kitchen & dining, seasonal decorations, fragrances & personal care, souvenirs & giftware, toys and stationeries, making the exhibition a one-stop purchasing platform for all buyers to meet their needs.
With excellent reputation, JINHAN FAIR attracts a splendid group of exhibitors, which is comprised of both accomplished leading enterprises and new branding stars with full ambitions. Over a hundred leading enterprises continue to participate in the exhibition and present their latest products: Fujian Minhou Minxing, Fuzhou Yetong, Anxi Yingfa, Anxi Jufeng, Fuzhou Homeboard, Shenzhen D'Sily, Quanzhou Nanyang, Xiamen Hanjia, Ningbo Kwung, Shanghai Sincere, Zhejiang Risingsun, Zhejiang Wadou, Zhejiang Yaxing, Yancheng Chuangxiang. As for new stars like Jiangsu Hele, Beijing Sunflower, Leqing Tuoyi and Hong Kong Pyramid, though first attending the session, they join the competition and present buyers more trading options.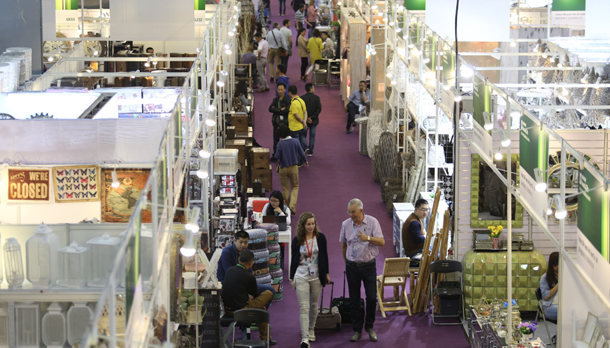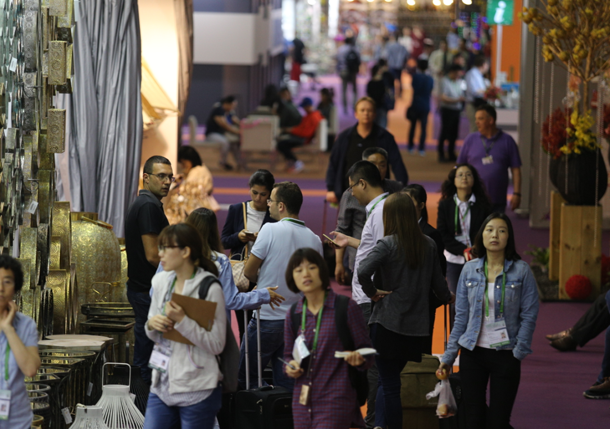 Enterprises act positively to cope with foreign trade pressure
Due to an overall downslide of global economy, fluctuation of RMB exchange rate and raw material prices, pressure from foreign trade drives enterprises to find new ways to survive. Companies are now increasing their input in researching and developing new products, enriching categories of products to secure total orders, cutting down the circular time for development and marketing to attract more orders as well as reducing costs by using new materials.
To provide specific living scenes for different series of products, Zhejiang Xuri Industry and Trade Co.,Ltd keeps optimizing its product strategy and interacting with buyers to cater for the demands and changes of end-consumers. The team's concentration and effort has won it high reputation from audiences in the first day of exhibition. "We received several groups of customers this morning who thought highly of our products. For this series, we've done a really good job," said Mr. Zheng, General Manager of the company.
Xiamen Hanjia Home International Trade Co., Ltd leads the new trend by promoting innovative designs that combine popular elements with creative use of textures. The Cactus series shown in JINHAN FAIR is expected to be the new favorite of the market. "We are fully confident! A continuous participation in the exhibition shows our direct recognition of JINHAN FAIR!"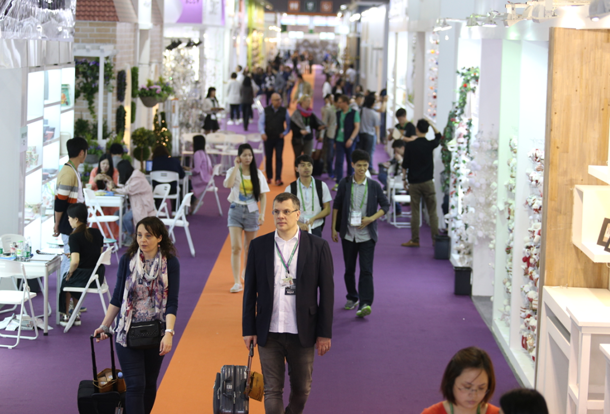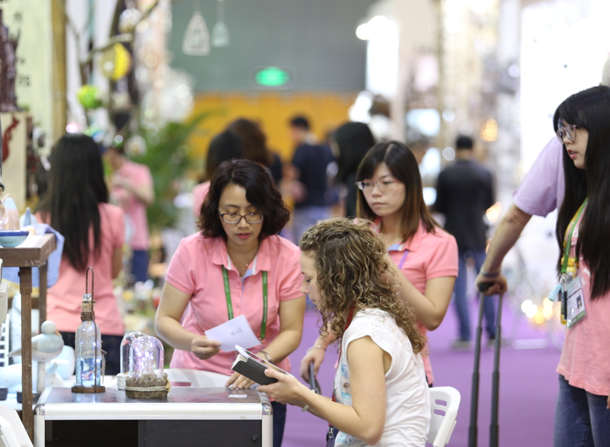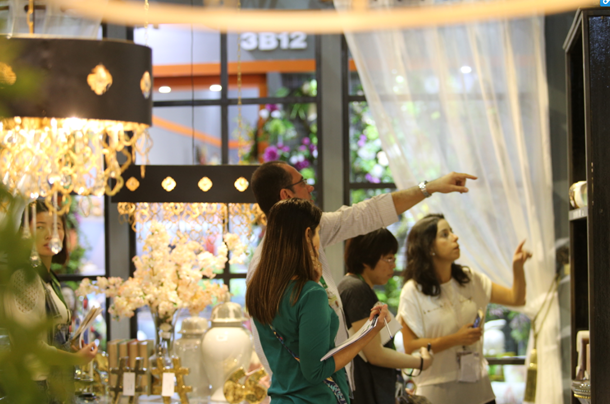 The theme exhibition areas concerning lighting, outdoor gardening and floriculture have received special attention from buyers of all countries. The outdoor gardening exhibition area is built into an outdoor garden, giving buyers a taste of immersive leisure experience. The lighting exhibition area is filled with lights and shadows from creative lighting facilities, presenting various ideas of "light and shadow in spring". The floriculture area is full of beautiful flowers, whose color and style, after deliberate design, becomes attractive home decorations presenting the charm of spring. Theme exhibition areas with distinctive features provide buyers not only unique exhibition experience but also rich information and inspiration of how to combine different elements together.
The largest supply base of the world that convenes retailing magnates
On the first day, retailing magnates and professional buyers from all around the world poured in the exhibition the moment it was opened, including World Top 250 Retailers American Hobby Lobby, T.J. Maxx, Micheals, American Three Hands, Coach House, Holland Supermarket Jumbo, English leading Retailer B&M Retail, American Chain Retailer UMA, international household decoration and fashion products supplier Lifetime Brands, Austrian Furniture Chain XXXLutz, International integrated trader Test Rite, etc. These brands all share good reputations in the international market and have a dominant position in each local market.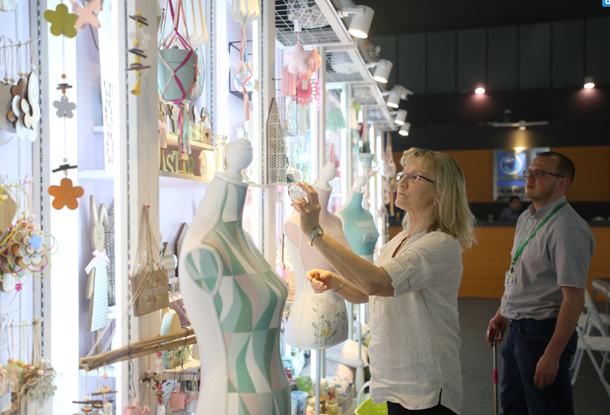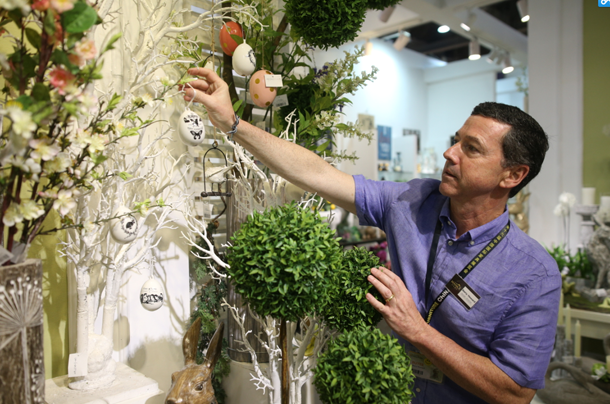 To secure high-quality product supplies and maintain competitiveness, many buyers form a habit of digging into the Chinese market to probe for excellent targets. Compared with random procurement, they tend to find qualified suppliers and establish stable cooperation with them. For 16 years, JINHAN FAIR has grown be to an important base for global buyers to find qualified products and optimize their supplying chain system.
American Chain Export Wholesome UMA Enterprises has visited over 20 times and formed cooperative relationships with over 100 suppliers in JINHAN FAIR. Mr. Naval Bansal, the responsible person for UMA procurement, said that UMA's demand for this season was approximately 5 million dollars, 70% of which would be concluded in JINHAN FAIR.
Ms. Arch. Simona Conti, the procurement responsible person for Italian exporter La Fabbrica Del Verde said, "We've been working with the household industry for over 30 years. Even the global environment isn't satisfying; we will keep on procurement and strive to win the market by picking out more excellent products. "
In the following 6 days, top buyers coming from every corner of the world will gather together in JINHAN FAIR, finding their inspirations and stories in tens of thousands of gorgeous home products and procuring perfect products that will sweep next season's market.
More interesting stories is coming tomorrow, so stay with us!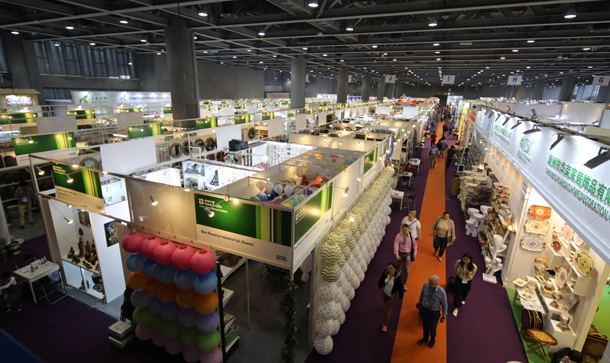 The 47th Jinhan Fair
Jinhan Fair Online Exhibition