MARKETING SKILLS: Winning at Content Marketing Starts with Your Employees, Not Your Products
2017.02.15
---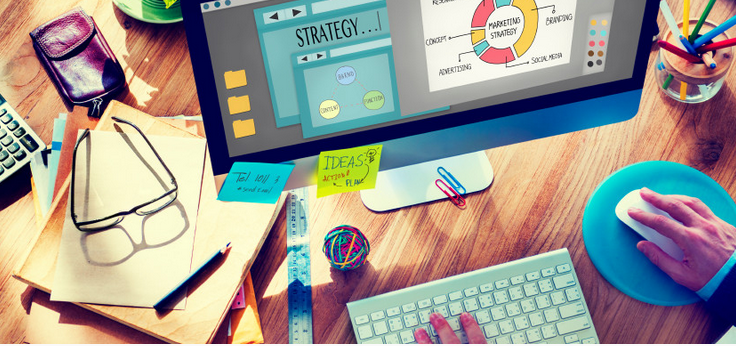 You are going to be reading A LOT about employee brand advocacy in the coming years, and I encourage you to do one thing right now – understand this opportunity quickly and make sure your business champions it. If you embrace content marketing and employee brand advocacy together today, you will lead a fundamental transformation of your business, as well as across the greater business community. It's a huge opportunity and it's exciting.
The sheer power of recruiting and inspiring an army of employee brand advocates to authentically represent your brand on their social media assets, while building their own personal brands, is a game changer. It's how content succeeds. It's how you justify your content investment. It's how you move your customers and prospects to buy from you. It's how you recruit and retain great talent. It's how you attract the best partners in the world. It's how you elevate your brand into the next dimension. And no, I'm not overstating this, I promise.
Right now, businesses need to get out of the weeds and move beyond 'what is content marketing?' – because this is still being asked today. We know what it is, we know it makes all the difference, and now we need to work out how we can be truly sensational at it.
This article Quick Quiz: Where are you in the Content Marketing Journey? – featured on here OP|EN for BUSINESS! – is getting close to nailing it. It defines the phases of content marketing:
Phase 0 – Content Marketing? What's that?
Phase 1 – We have a corporate blog and branded social accounts
Phase 2 – We have a company-branded blog, with a good mix of outside contributors
Phase 3 – We leverage employees by using software to pass targeted marketing content to their social networks
Phase 4 – We help employees – nearly all of them – create content in their own voice and then feature their insights on our site, demonstrating their expertise as a way to incorporate their personal brands with our corporate brand
But I have to add a fifth phase, which is bringing the entire business ecosystem into play – customers, partners, influencers, associations, and the extended community of your employees. Therefore:
Phase 5 – The entire business ecosystem – customers, partners, influencers, associations, employee connections, and so on – comes together and creates a content platform of power for the entire community. This platform embraces all, promotes all and creates a powerhouse storytelling site that builds the success and credibility of everyone in this ecosystem.
That is the future as I see it. It's a little further off, but I won't give up encouraging the businesses I work with to embrace it now. In the meantime, to get ahead and really stand out from the crowd, businesses must look at phases four today. Five might be a few years off due to its complexity (but there are simple things you can do now). However, four is a great place to start and so much more than phase three. You can do this now.
At least move beyond phase three please
Most companies today are attempting to embrace phase three – feeding their employees marketing content to share through their personal social media accounts. This content does not empower an employee to shine and it is not content marketing. It is marketing. I would very rarely share this type of promotional content with my community, because I believe it makes me look like a moron if I do. I am happy to promote any company I work for, but it must be good for me too.
To help your employees embrace your brand, share amazing stories with your employees that allow them to look remarkable. The sort of stories include: the good you are doing in the world; your diversity programs and successes; what you're doing for the environment; the charities you are involved in; how you are changing the lives of your customers (i.e. case studies with realmeaning); and so on. But you shouldn't just share your company's marketing content.
To start moving into phase five, share great content from your customers, partners, the media and influencers too. This helps your employees share a more rounded industry perspective and it means they present an intelligent face to the world. You must focus on empowering your employees to be advocates for themselves first, and by default, they will be advocates for your business. To do this, it can't all be about you. If you take this advice, you'll see your employees taking your content to the next level, because they'll be proud to share these stories, and they'll build their brand, and your brand will benefit from the afterglow.
I work with many large global corporates, as well as smaller brands, and as part of the curation service we offer, the meaningful information we curate gets shared, because the employees love it. Delivering a diverse mix of great stories shows that we respect the dignity of the people who work for us, it becomes important to them to build their personal brands, and finally, it empowers them to represent themselves in the best possible light on their social platforms, while our businesses benefit subtly at the same time. This is a big shift and a fundamental cultural change for business.
To succeed it needs to be lead from the top, but it must bring every level of employee into the fold. That is when the magic happens. Too many businesses are only focusing on the top people today. They are missing this whole point.
For any of this to succeed, of course, the important thing is the content. In this article, Content That Drives Decisions in CMO.com, Tim Riesterer says:
"Sixty-five percent: That's the amount of sales content going unused by salespeople, according to SiriusDecisions. Is that a problem? You bet it is. But it may not be the biggest content-related challenge you, as marketers, are up against. While much of the focus centers on that 65 percent figure—and on the notion that companies are wasting major resources producing unfindable or unusable content—the bigger problem may actually lie in the 35 percent of content that actually is being used."
Source:open for business
The 33rd Jinhan Fair for Home & Gifts
21-27. 04. 2016
Online Registration available at
The 47th Jinhan Fair
Jinhan Fair Online Exhibition