10 Design Ideas From the Bucket Section of the Hardware Store
2015.08.18
---
Buckets and tubs are superversatile storage options that suit almost any style of home. From vintage zinc buckets to huge plastic tubs in zingy colors, these humble home helpers are perfect for a multitude of uses. So it's time to shine the spotlight on these hardware-store staples, revealing some of the creative ways they can improve our homes.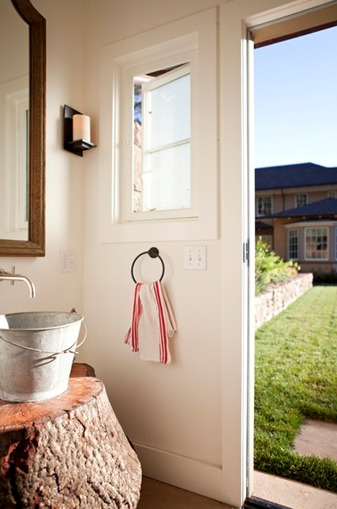 For a fantastic vintage-style powder room, think outside the showroom and look for a character-filled bucket from a vintage store or salvage yard instead. When plumbed in, it becomes a quirky and fully functional alternative to a traditional white ceramic sink.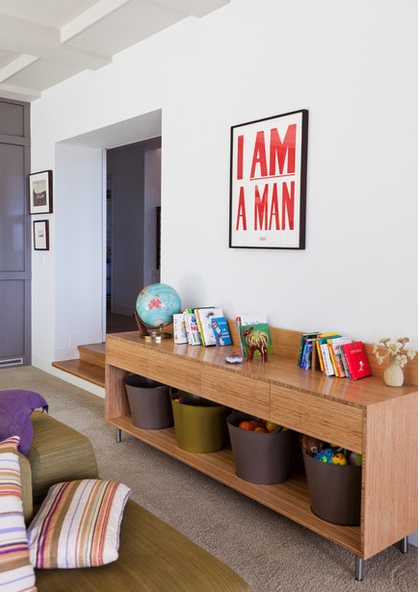 Providing flexible storage in a family room, these tubs made from recycled plastic are slotted smartly into this custom unit. Tubs are great for encouraging kids to tidy up: All they have to do is throw in the toys, with no need for neat stacking or finding the right space on a shelf.
Wicker baskets are the traditional option for log storage, but a vintage bucket will do just as well. Avoid those with rust damage, as they may not be strong enough to hold heavy logs, and check that the handle is firmly attached to the sides if you plan to lug a full bucket around.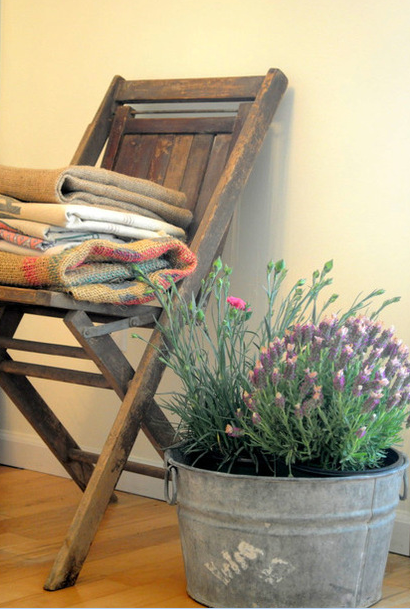 Old zinc buckets and pails make great planters too. If you plan to use one outside, hammer a few holes in the base for drainage, then simply fill with compost and pop in your favorite plants.
If you're using it inside, place a tray beneath the bucket to catch any water. Even easier, skip the drainage holes and put your plant in a plastic planter you can slip inside the bucket.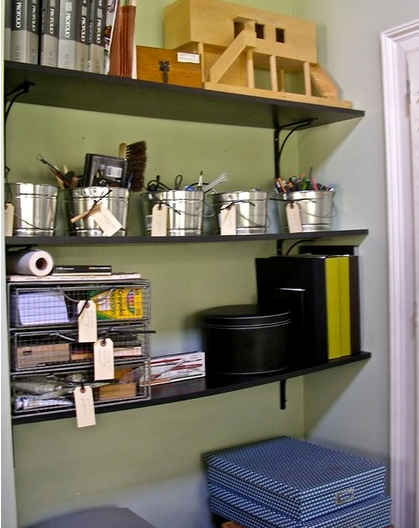 Small metal buckets are a natural home for all the odds and ends in a home office, from staples to sticky notes. Line them up in a row within easy reach or hang them from hooks by their handles.
Old fire buckets that would once have contained sand make conversation pieces and striking table decorations in this beach house. They are light-years away from the vases and candlesticks many people decorate a table with, and grouped as a trio they're bold and original. They would look great filled with flowers or decorative branches, too.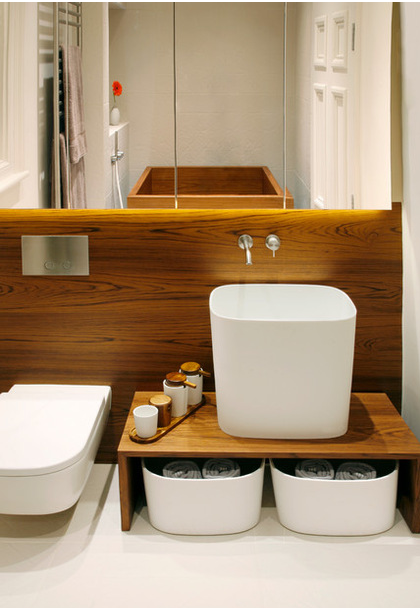 Bring the humble bucket shape into the 21st century with a contemporary take on the trusty bin. Find an equivalent in an up-to-date material like white acrylic.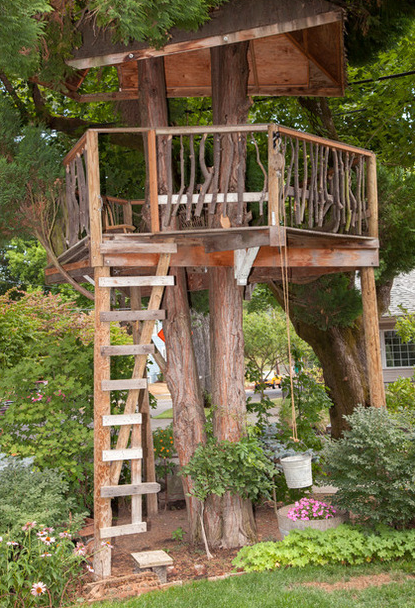 Here's a tried and true idea for transporting supplies into a treehouse. Use a bucket on a rope with a pulley, so anyone up top can haul up goodies without coming down from the treetop sanctuary.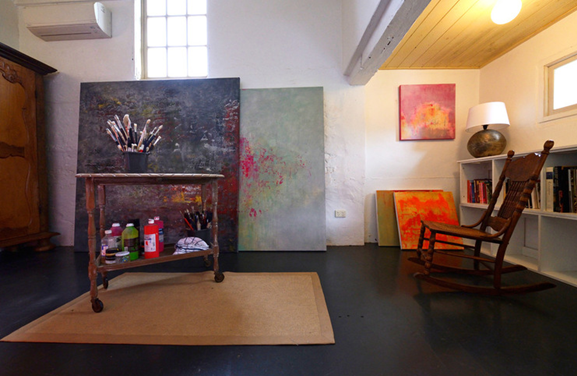 Paintbrushes are best stored upright, so the bristles aren't pushed out of shape and they have a chance to dry. A simple galvanized tub will do the trick. This one is in an artist's studio, but the idea could be transferred beautifully to a child's room or playspace.
Source: Houzz
The 48th Jinhan Fair
Jinhan Fair Online Exhibition