MEET ELLE DECOR'S NEWEST CLASS OF A-LIST DESIGNERS
2015.07.16
---
These are the designers who remain the best of the best — the ones we look to for inspiration, creativity, connoisseurship, and a fresh vision of the way we want to live today. And we're pleased to induct four new members into their illustrious company.
1.AchilleSalvagni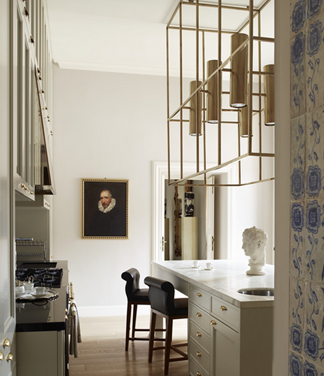 Achille Salvagni, whose Rome-based firm specializes in luxury residences and yachts, studied architecture in the Italian capital and in Stock- holm, where he came to appreciate "the beauty of simplicity," he says. As a furniture designer — he creates limited editions for Maison Gerard — he takes inspiration from such midcentury maestros as GioPonti and Paolo Buffa. His interior work is simultaneously modern and traditional, nodding to the heyday of Italian Deco but layered with refined contemporary pieces and antiques. "You can create a dialogue by placing a piece of Roman sculpture beside an iPhone because they are both works of art," he says. "I believe in the future but without forgetting my roots in the past."
2.Alidad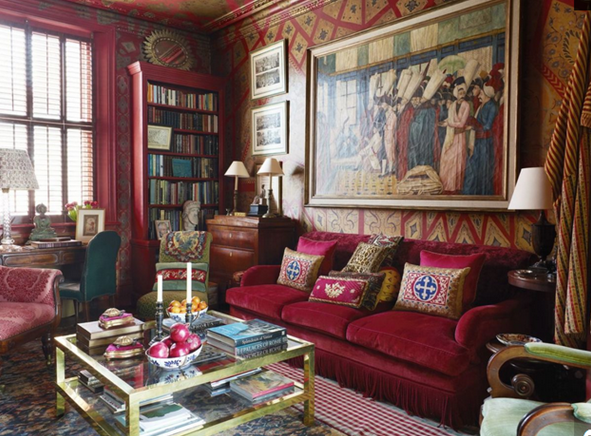 Using his given first name as his professional moniker, Persian-born and London-based interior, furniture, and textile designer Alidad has mastered a frankly aristocratic style that luxuriates in marble, velvet, and gold. Working with an elite international clientele and embracing a world-historic aesthetic, he creates homes that blend Oriental and Occidental traditions with a palette as rich as a Venetian palace, a Middle Eastern spice bazaar, or the old Silk Road. Still, his focus is on comfort. "Whether you live in a castle or a modern apartment, I want to create a place where you can let go and be content," he says. "I like to imagine that everything in a room has a personal meaning and has been passed down for generations."
3. Commune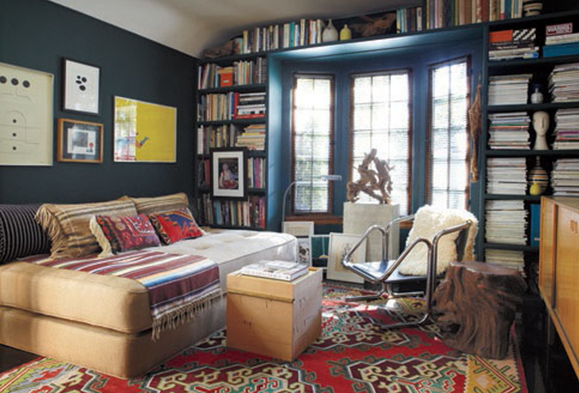 Los Angeles-based design team Commune was founded in 2004 by Roman Alonso, Steven Johanknecht, and siblings Pamela and RaminShamshiri. Now boasting a client list that includes Barneys New York, DreamWorks Studios, Coach, and Keds, as well as residential clients, the quartet came to interior design from careers in publishing, marketing, retail display, and film production. "What we had in common," says Alonso, "was that we all approach design holistically. We think of ourselves as interdisciplinary." There are some shared threads, however: "We like natural finishes that age well and spaces that are casual both in the way they look and how they function."
4. Sig Bergamin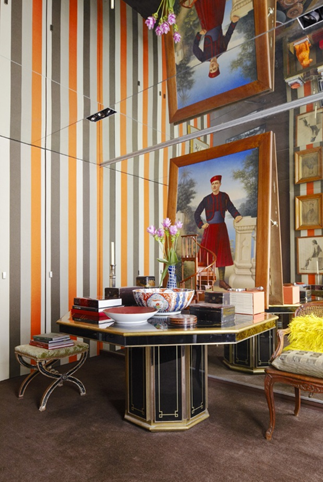 A national treasure in his native Brazil, Sig Bergamin is a decorator and art collector with clients in the United States, Europe, and South America. A typical Bergamin project, no matter what the style, is exuberant and full of life, and chances are it will be assembled with bright colors and international furnishings. "I experiment with everything in my life," says Bergamin. "Textures, checks, stripes, patterns, old and new." His mastery of the mix has a tropical flair and balances the Old World with Brazilian modernism. "I don't believe that your home must be sober, lifeless, and without personality," he says. "I'm passionate about the different and the unusual."
Source: ELLE DECO
The 48th Jinhan Fair
Jinhan Fair Online Exhibition