10 Great Design Moves for a Small Courtyard
2015.07.02
---
These beautiful enclosed yards show how to get the most from a relatively small outdoor living area.
When it comes to outdoor spaces, bigger isn't necessarily better. Potted plants, fast-growing greenery, interesting surfaces and a clever design can make even the smallest outside space a pleasure zone.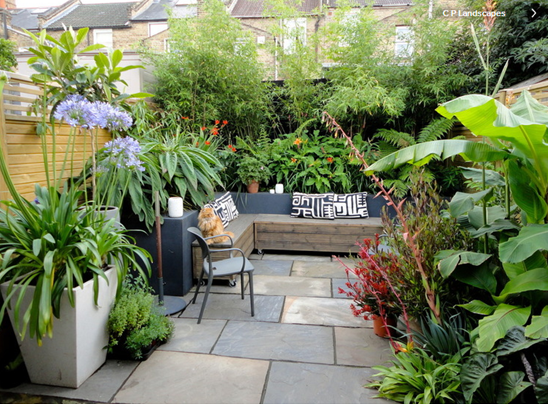 1.Embrace abundance. This petite space doesn't hold back on the foliage, but the plants are tiered, with bamboo creating the final backdrop and a privacy screen. The black wall behind the fast-growing shoots adds drama, linking with the seating area for a small but coherent scheme.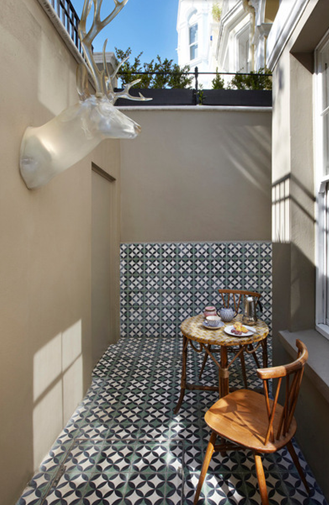 2. Be bold in a basement. This small slice of outdoors doesn't get much direct sunlight, but it has a relaxed Mediterranean feel thanks to the beautiful tiling. The intricate pattern brings the space alive, making it feel exotic.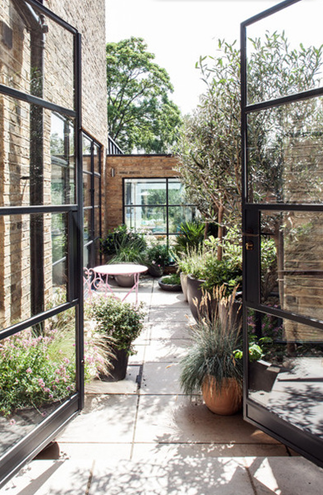 3. Think along the same lines. This architectural area is sliced through with Crittall steel-framed glass, lending a Japanese feel. The planting scheme enhances the mood, with fronds and grasses in complementary black planters. Aside from creating a cohesive feel, the large glass panels also mean the sight lines through the addition remain unfettered.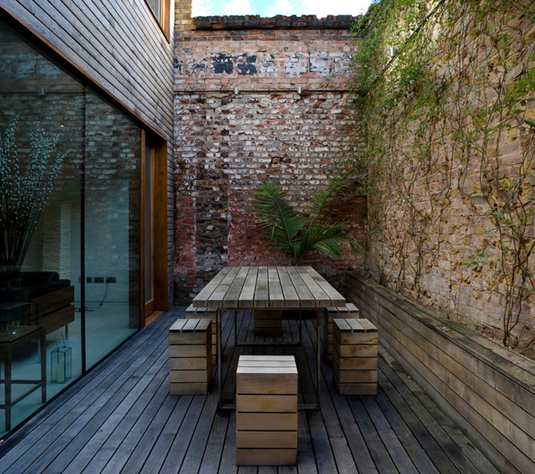 4. Get the bones right. Brick, glass, decking and wood paneling mix well to make up the structure around this sliver of a courtyard. The design is ripe for expanding upon — a living wall or a well-placed mirror would really add character and impact here — but the basics are spot-on for an urban entertaining space.
5. Go vertical. In a small or tricky space, you can always go upward. Plants that will grow tall rather than spread out (and take up valuable space) are a good choice, as they will emphasize the vertical height. Tall, slim plants in pots work particularly well in basement-level nooks, such as this one, adding elegance to a lower-level entrance.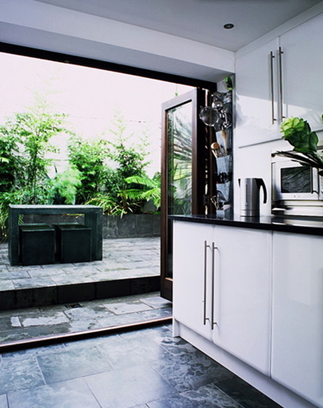 6. Make your flooring flow. This outside space flows into the interior, thanks to the same slate-colored flooring used inside and out. A clever trick employed here is that the format of the tiles goes from larger to medium size to smaller on the stepped-up area, creating the impression of a receding perspective. The overall feel is of a spacious inside-outside space, rather than a garden that disappoints in size.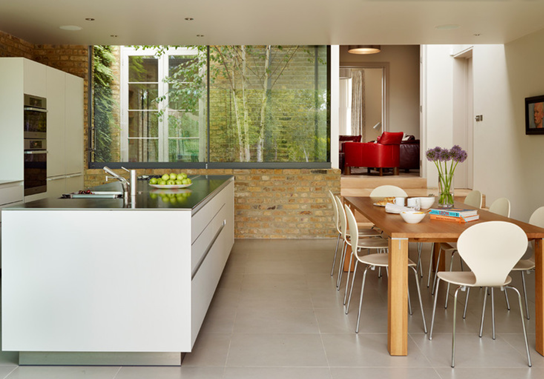 7.Grow a living wall. This transitional space between an addition and the original house creates a pleasant pause, with space for a birch tree, and a vertical wall of greenery adds interest and softness. Some living walls are available as hanging pockets of foliage and can be hung in hours to create an oasis.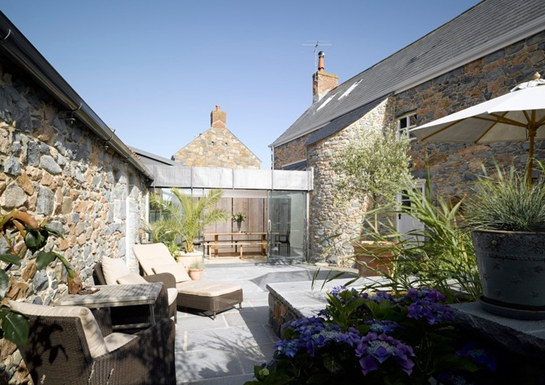 8.Work with the property's materials. This traditional stone house and outbuilding have been linked, creating a courtyard space between them. Gray tile that matches one of the shades of the stones unifies the two living areas, while potted plants are an easy addition, enhancing the courtyard and the view from the annex.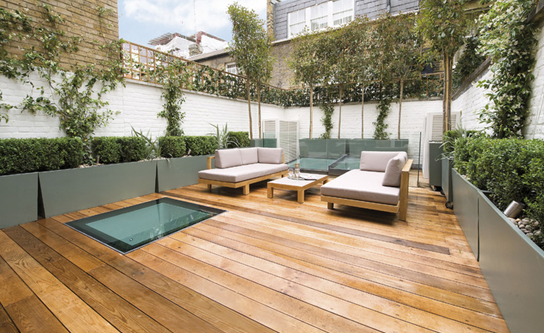 9.Think about different levels. This backyard garden is lined with planters filled with low-level box plants, while taller trees and shrubs lead the eye upward. As the plants grow, they will afford more privacy from the neighbors — a valuable asset in courtyards, which are often overlooked, as small spaces usually mean close neighbors.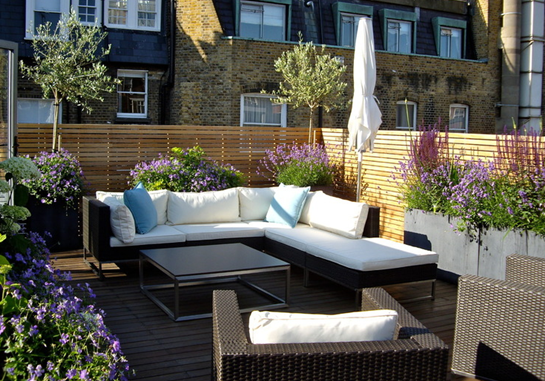 10.Stick to a single color. This compact terrace works as an extra room because it doesn't try to do too much. There's not enough space for big trees or complicated schemes, but flowers in a single color lift the mood, providing an easy setting for meals or drinks outside. Twin olive trees add variety.
Source: Houzz
The 47th Jinhan Fair
Jinhan Fair Online Exhibition