Sail Away: A Nautical Style Update
2015.06.26
---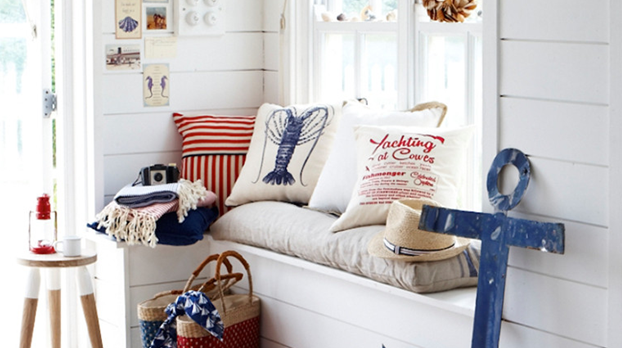 Nautical styling and accessories can transform any space into a seaside getaway. From lighthouse motifs, to sailboats and anchors, classic nautical pieces with a shabby chic edge invite a little seaside sunshine to your home. Follow our simple suggestions to bring the beach indoors with hanging signs, artwork, textile pieces and more.
The Bedroom
The soothing, laid-back style of traditional seaside homes is perfect for the bedroom. Beachside luxury can be brought into your space with textiles in calming, gentle colours, including beige, soft blues, creams, whites and pinks. Opt for a subtle sailboat print quilt or anchor motif curtains, finished off with rope tiebacks for a relaxed approach to maritime decoration.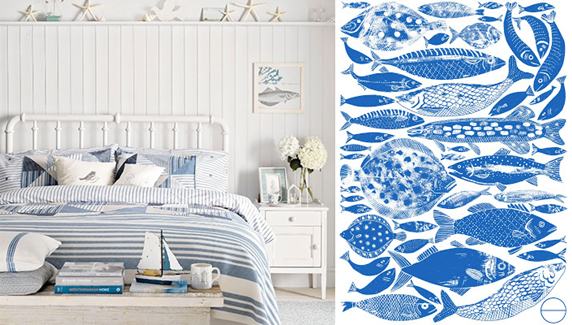 The Bathroom
Bathroom accessories and furnishings that evoke maritime traditions are an easy way to incorporate coastal style with classic fixtures, fittings, tiling and finishes. Freestanding storage rendered in tongue and groove panelling conjures images of pastel-hued beach huts, while coastal accessories, including boat ornaments, continue the look. Ornaments can be easily removed and re-purposed to tone down the nautical theme.
Every bathroom needs a mirror, so add a touch of seafaring style to yours with a rounded porthole or rope embellished version. Brass and copper frames give the feeling of being in the ship's hold while remaining on dry land.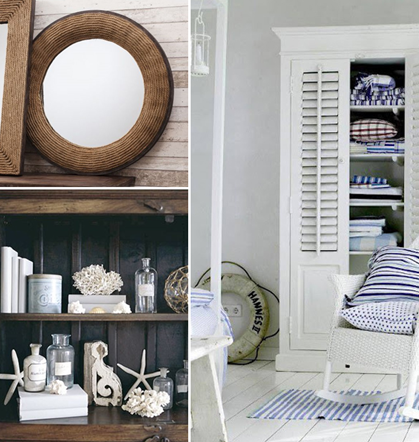 The Living Room
When it comes to decorating your living room with beach and nautical inspired items, you'll have a plethora of seaside, sailing and ocean-themed pieces to choose from. Seashell and aquatic motifs adorning linens, curtains, cushions, and rugs are a great way to soften the shabby chic feel of maritime décor. Real seashells and driftwood can be displayed on windowsills and mantelpieces and paired with themed artwork featuring vintage photos of sailors and ships, fishing scenes or seascapes.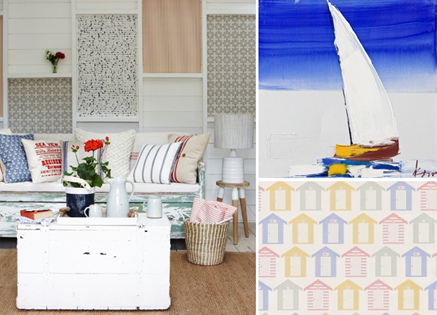 Nautical style is often thought of as garish, bold and brightly coloured, but can in fact be stylish and understated. Create your our seaside oasis using our guidelines for a home that reminds you of sun-drenched days spent at the beach.
Source: everything for the home
The 48th Jinhan Fair
Jinhan Fair Online Exhibition