Living room ideas for entertaining - 10 of the bes
2015.06.18
---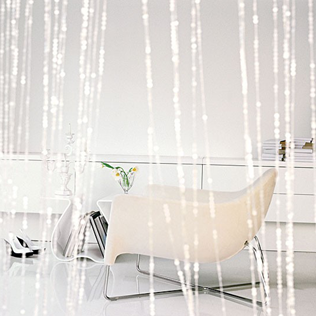 Decorate your living room for entertaining
Supper parties, birthdays and more relaxed gatherings — whatever the occasion, when you invite guests into your home, you'll want a smart living room that's dressed ready for their arrival.
Love to have a sing-along at parties? You'll need to dust off the piano that has recently become a sideboard in the corner of your living room! Draw attention to such a piece with statement lighting, such as a chandelier, or illuminated decorative letter lights that spell out 'Love'.
Minimalists with an unfussy white living room and gloss white storage cupboards can easily add a little shimmer with decorations as simple as a string door curtain. Or replace lampshades with glass pendants that will sparkle as they catch the light.
If it's a special occasion then you can really let your imagination run wild with a glamorous room design. Add velvet or faux fur throws, or perhaps even splash out on a new sofa such as a sumptuous modern take on a Chesterfield design.
Go for a contemporary sofa colour such as rich plum or purple against a white backdrop for maximum effect. Quirky pieces such as a vintage gramophone or a film-set style standard lamp will really set the scene.
If a gramophone is a little too vintage for your style, bring out the record player (or mixing decks) instead. Proudly display your vinyl, books and CDs on wall-to-wall shelving that will make your treasured music collection a colourful feature. Decorate walls with a display of your favourite album covers in contemporary white frames.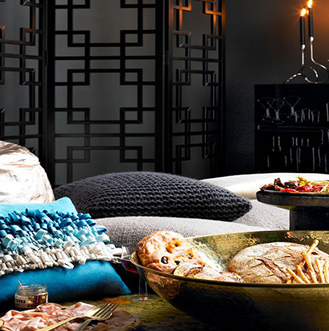 Living room with entertaining area and food platters
Have guests, need cushions. And LOTS of them. Be inspired by this living room design idea and create the setting for an intimate soirée with mood lighting and artfully placed bowls of tear bread (how terribly bourgeois!).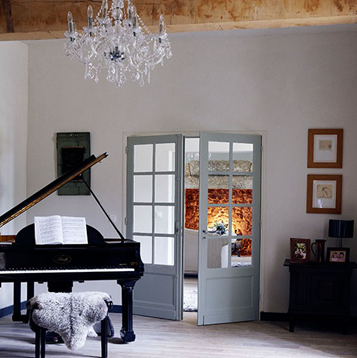 Glamorous living room with grand piano and chandelier
This rather glamorous living room design idea harks back to simpler days when all you needed to entertain your guests was a pianoforte and a corseted lady with a half-decent set of pipes...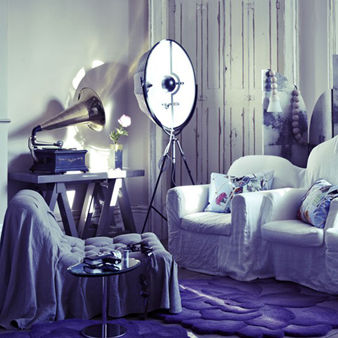 Dramatic movie-themed living room with moody lighting
There's nothing like a living room design idea with a bit of mood lighting and an old-fashioned gramophone to get the party started...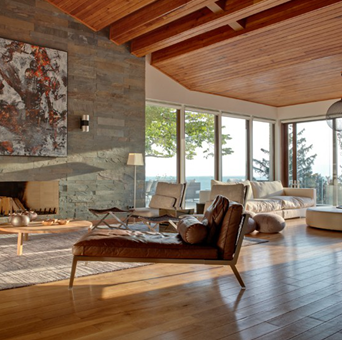 Stone and wood open-plan living room
Wide open spaces, a polished wooden floor and stunning views make this living room ready to party in less than 60 seconds. Which is significantly less time than we take to get ready...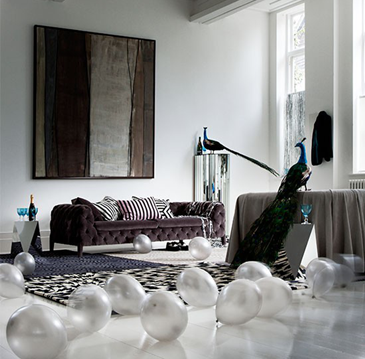 Large open-plan living room with tiled floor and balloons
A tiled floor in the living room is your friend when your home is a party pad. It's much easier for your cleaner to wipe up spillages afterwards... Oh, and balloons are good, too.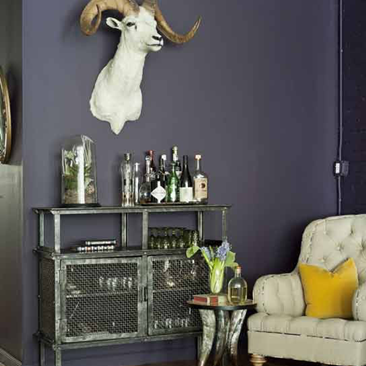 Rich modern living room with mini bar
Ah yes, the living room mini bar - the beleaguered mainstay of many a home-spun party. Thankfully, this design idea is more hotel chic than Del Boy. Although we're not sure about the taxidermy on the wall...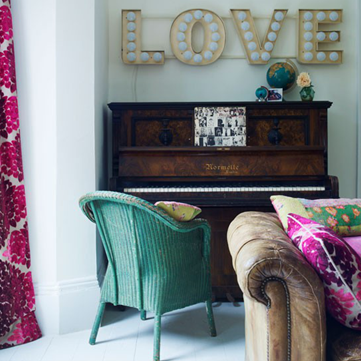 Vintage-style living room with upright piano
This living room design idea has got good old-fashioned knees-up written all over... Although in actual fact it has LOVE written all over it. In light. Which is WAY cooler.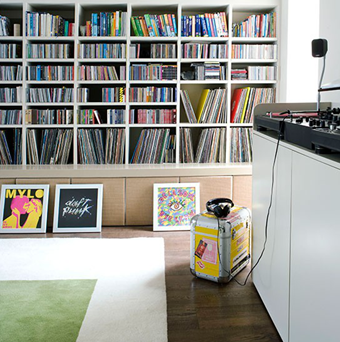 Party living room with DJ decks and vinyl records
If your living room design doesn't include DJ decks and a feature wall full of achingly cool vinyl then you have not arrived.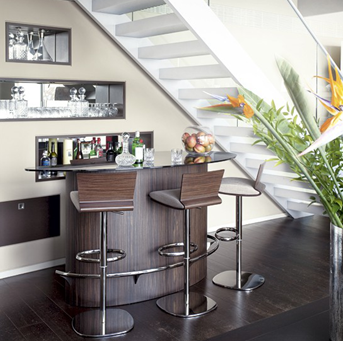 Traditional-style living room with bar area
Maybe it's the stools, but there's something a little bit hotel bar about this living-room design idea. Not that we're complaining...
Source: house to home
The 48th Jinhan Fair
Jinhan Fair Online Exhibition