Five Ways to Create an Outdoor Oasis
2015.06.18
---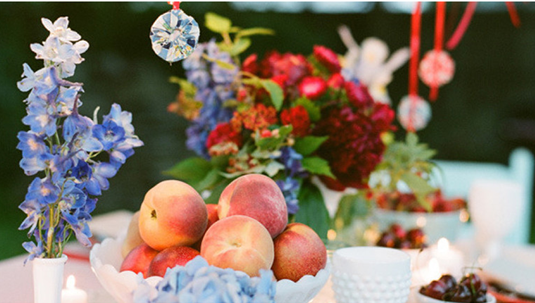 Come summer, our gardens become a welcome haven after a long day. So much more than a patch of grass, we hope to make our backyards a space to kick back and relax or to enjoy the company of friends and family. With just a few little adjustments, even the most humble of gardens can become an outdoor oasis. Let us show you how with these five simple suggestions.
1. Home Comforts
When the weather is fine, the garden can become like an extra room. A patio or deck can be made to feel like an extension of the architecture of your home with furniture, lighting and accessories. Think of all the items that make for a comfortable living room and bring them into out into the garden. This perfect little patio is furnished with every home comfort you could imagine. Cozy chairs, soft cushions and ample lighting make this space feel as inviting as a well-designed sitting room but with the added benefits of fresh air and sunshine!
Choose pieces to furnish your deck which are suited to the unpredictable English weather. Wicker furniture makes a great addition to sheltered spaces but weatherproof options are also available. We love these waterproof beanbags which are easy to move around and store away.
2. Outdoor Lighting
Just as lighting can be used in the home to create ambience, it can be used in to make your garden into a relaxing and welcoming space. For dining and entertaining areas, try dimmable electric lights, firelight or even candles for a laid back atmosphere. Lanterns will give off a gentle glow, perfect to take you into the evening. This inner city courtyard uses lamps hung at different heights to provide diners with a soft ambient light.
3. Instant Garden
We have already extolled the virtues of container gardening for the smaller space (you may remember our post here) but pot plants are also great for achieving instant results. A cluster of containers will brighten up any garden and transform a grassy lawn or a plain patio into a lush oasis of greenery. For the ultimate low maintenance patch, opt for a succulent garden like this one.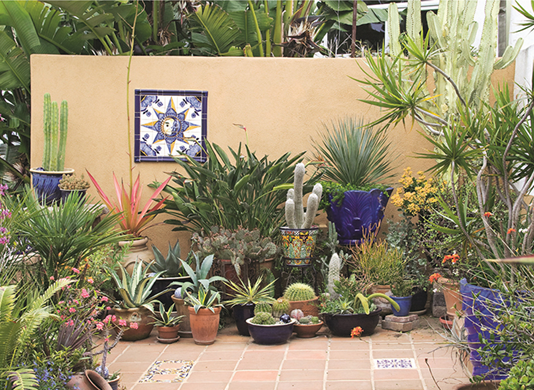 4. Privacy
With careful planning, alfresco seating areas can be screened off to create the ideal outdoor escape. Tuck furniture away next to existing planting or put structures in place to give shade and privacy. Pergolas and trellises are a great way to add some extra greenery or colour in the form of trailing plants such as clematis. You can even construct a makeshift trellis using a series of pots each with their own panel to train climbing plants. We love this stunning pergola featured on House and Home which provides just the right amount of privacy without blocking out the sunlight as well as this softwood pergola which can be assembled in no time at all.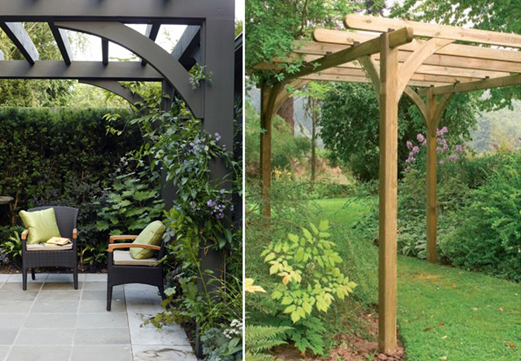 5. Quick Fixes
Creating your ideal outdoor oasis can take a great deal of planning, time and money but there are plenty of quick fixes to make your space into a haven of relaxation while the sun shines. For a fraction of the cost of a permanent garden structure, a gazebo can serve as a dining and entertaining space and can be easy stored away in inclement weather. Decorate with a string or two of lights and move a table and chairs under the canopy for an outdoor gathering. Surround entertaining areas with spare pot plants from around the garden and stack weatherproof cushions and beanbags on the grass for guests to lounge on. One of our favourite ideas for a summer gathering is to simply move your ordinary dining table outdoors. There is something rather magical about how this dining room has been transported into the garden, place settings and all.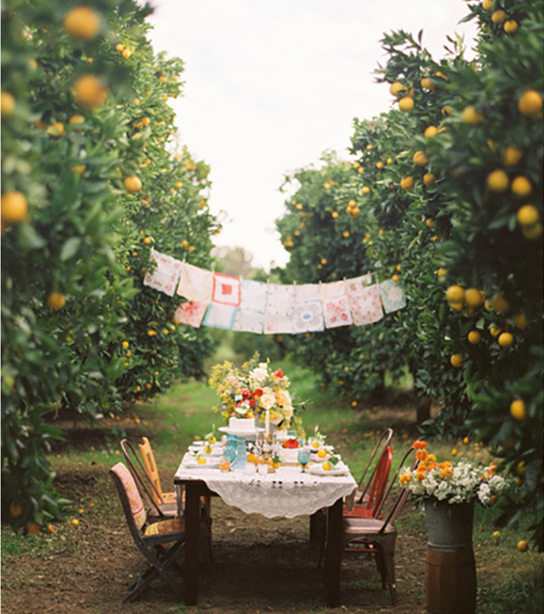 We're gearing up for a summer of brilliant sunshine here at Everything For The Home, so if you're feeling inspired to get your garden ready for guests and gatherings, keep an eye out for our upcoming post on how to host the perfect garden party.
Source:Worldstores
The 49th Jinhan Fair
Jinhan Fair Online Exhibition