8 Things Interior Designers Want You to Know
2015.03.19
---
Get the scoop on certifications, project scope, working from afar and more, from 2 Best of Houzz designers
Have you been dreaming of hiring an interior designer? Wondering if hiring a designer is right for you, or just want to know more about what the process is really like? We asked two Best of Houzz interior designers, Kate O'Hara of Martha O'Hara Interiors and Andrea Schumacher of Andrea Schumacher Interiors, to share their insights.
What do interior designers do? The popular image of an interior designer toting around fabric swatches and paint samples covers only a small part of what these pros do. Like decorators, interior designers can help you choose fabrics, furnishings and paint colors. In many U.S. states, interior designers have design degrees and are also certified to offer additional expertise in building codes, construction standards, project coordination and more.
Here's more they'd like you to know about what they do.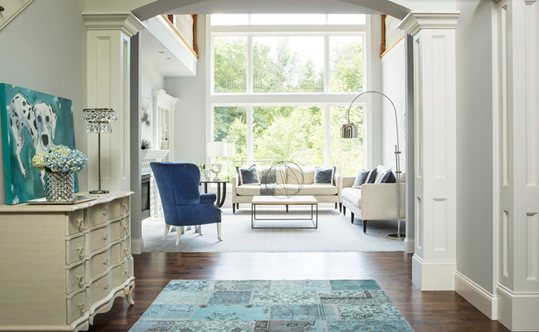 1. We may be able to work with you even if you are in a different city. "A lot of Houzzers email us to say that they wished we were located in their city or state. What they don't realize is that we work across the United States," O'Hara says. Sure, we're headquartered in Minneapolis, but we have an office opening in Austin, Texas, this fall, and we've worked on homes in almost every state. The process for working with people out of state is surprisingly similar to how we work with our local clients."
So if you spy a designer whose work you love here on Houzz and see that he or she is based in a city far from where you live, don't immediately assume you can't work together. Some firms have offices in other locations, some designers are willing to travel to work on a project, and some are willing to work entirely long distance. If you are dying to work with a particular designer, it's always worth inquiring.
2.We go through a rigorous education and training process, just like other pros. Certifications are one way to check that an interior designer is qualified to take on your project, says Schumacher. "Another way to qualify an interior designer is to look at their education and make sure it matches up with what they do for a living," she adds. Take into account both a design-related education and professional certification to get the fullest picture of your interior designer's qualifications. Schumacher, for example, has a bachelor's degree in interior design from Colorado State University, studied universal design at the Graduate School of Design at Harvard University and is an allied member of the American Society of Interior Designers.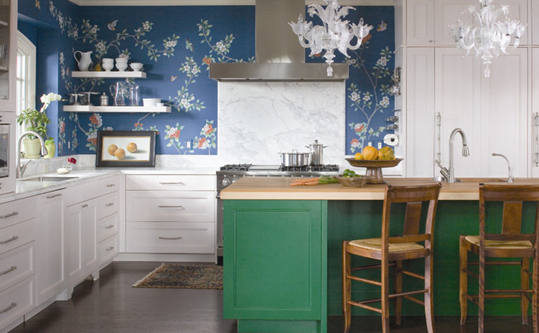 3.We can use the latest technology to help you envision a new space. "A designer should know AutoCad and other tools for space planning, codes and so on," says Schumacher. These tools and specialized knowledge allow interior designers to look at your space in a way you might not have imagined. They can work up a digital rendering that is incredibly realistic, allowing you to visualize changes before committing.
4.We can pull together an entire home … or a single room. "Our job is to work with your budget! While it's true we do work on large whole-home builds, we also work on smaller projects and budgets," says O'Hara. "Homeowners shouldn't be scared to reach out to an interior designer just because they aren't building a new home or refurnishing their entire home."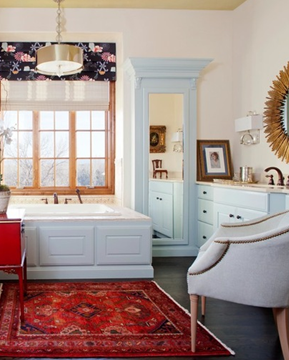 5. We can help your project conform to safety standards and building codes. Certified interior designers are required to know current building codes and other laws that may affect design in the state where they practice, so they can ensure the safety of your project.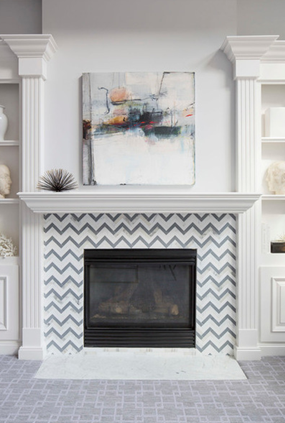 6. We can't always share product sources and pricing publicly. Wondering why your questions about product names and prices featured in a designer's photo are not always answered? "We try to be as open as possible about our process, our design and our advice," says O'Hara. But "as much as we would love to give people information about all of the furnishings in our photos, there are a few reasons why we don't list the information publicly."
First, she says, "a lot of our vendors won't allow us to list any pricing online. Second, a lot of the products change over time — becoming discontinued or altered, changing prices, etc. — and it would be incredibly time consuming to update all 450-plus photos anytime something changes. Finally, we have to respect the privacy of our clients, who usually don't want us announcing how much they spent on their furniture."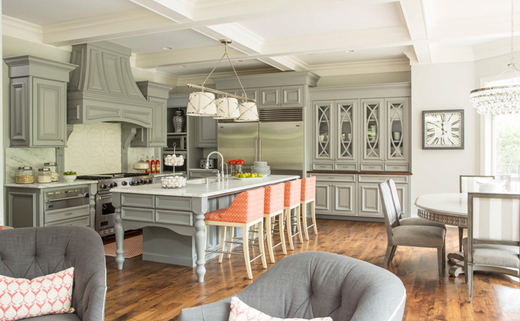 7. We want to work with your vision … and expand it. Don't expect a cookie-cutter approach from professional interior designers. They are there to listen to you, assess your needs and then create an original design that fits your space perfectly. "We love it when people come to us looking for something different," O'Hara says. "Our designers work across the range of styles, and it's always a treat to try something new. We don't go into our work with preconceptions or a design agenda. Instead, our goal is to help our clients achieve their vision and to take that vision to its full potential."
8. We can see your project through from start to finish. A qualified interior designer can oversee a team of workers, make decisions about moving interior walls, plan a kitchen or bathroom remodel, make a home wheelchair accessible and more. "And," says Schumacher, "an interior designer has the skills to help with furniture and fabrics — the 'jewelry' of the home."
Source: Houzz
The 48th Jinhan Fair
Jinhan Fair Online Exhibition