10 Retailers Closing The Most Stores
2017.02.15
---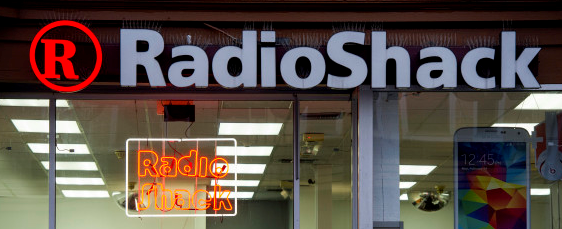 With the growth of e-commerce still outpacing the overall growth of retail sales, retailers are continuing to close brick-and-mortar outlets.
While total U.S. retail sales grew 3.7% in the fourth quarter of 2014 compared to the same quarter in 2013, e-commerce sales jumped 14.6% in the fourth quarter. One year earlier, total sales grew 3.8% year-over-year, while e-commerce sales increased 16.0%.
As e-commerce increasingly grabs a larger share of retail sales, several major retailers are reducing their physical presence, including department stores and specialty retailers such as clothing stores, bookstores and electronics outlets. Some retailers saw sales reduced due to strategic mistakes or consolidation through mergers and still others due to over-expansion. According to Dorothy Lakner, managing director at Topeka Capital Markets, "The new ideal store count for a U.S. national chain [of clothing retailers] is 600 to 700 stores."
The 24/7 Wall St. analysis found three major department stores that announced or continued previously announced decisions to scale back the number of outlets. In at least one instance, the store closures managed to halt the ongoing sales declines. J.C. Penney, for example, the shrinking store count reversed a tailspin that followed a strategic, near-disastrous decision by the retailer to take the middle-market store upscale. That decision confounded customers who eventually began shopping elsewhere, forcing the chain to look for savings.
As part of a bankruptcy filing, RadioShack announced the most recent large scale store closure. Other electronics giants — Circuit City, CompUSA to name two — disappeared in recent years, while others, such as Best Buy, have been struggling. RadioShack is restructuring in bankruptcy and the familiar stores could resurface through a forced marriage with Sprint.
No retailers have perhaps felt more strongly the effect of the e-commerce boom than book stores. The advent of Amazon.com already led to the demise of Waldenbooks, Borders and B. Dalton booksellers and now threatens Barnes & Noble. Barnes & Noble tried to hang on by developing the Nook e-reader to take direct aim atAmazon.com's signature e-reader, Kindle. But in its most recent financial report, Barnes & Noble said revenue for its Nook division fell while earnings for its book division were basically flat. As a result, in the current fiscal year, Barnes & Noble plans to close 13 stores instead of the 20 it earlier forecast.
"Sales trends are turning," Mitchell Klipper, CEO of the Barnes & Noble retail group, who is retiring on May 2 told the Wall Street Journal. "Why close a store that's profitable?"
Barnes & Noble still expects to spin off its college bookstore group this summer.
A large retailer that appears to have benefited from consolidation is Dollar Tree, which acquired Family Dollar Stores. The two similar chains competed on different turfs: Dollar Tree catered largely to suburban customers, while Family Dollar went after urban customers. Like Jack Spratt and Mrs. Spratt, together they could lick the platter clean. As a result of its merger with Family Dollar, Dollar Tree became the No. 1 dollar store chain in North America.
To identify the companies closing the most stores, 24/7 Wall St. reviewed large U.S. retailers that have announced store closings for 2015, or that are in the process of multi-year plans to reduce their physical footprints. Company earnings, store and employee counts, as well as other financial information came from the companies' SEC filings.
Source: Huff Post
The 49th Jinhan Fair
Jinhan Fair Online Exhibition