President Clinton visits West Elm
2014.07.16
---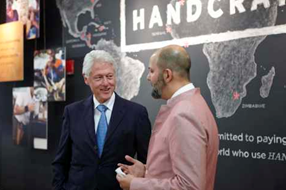 A rather famous visitor was on hand last week at West Elm's Brooklyn headquarters: President Clinton dropped by to view the retailer's artisan brand that encourages the making of traditional crafts around the world.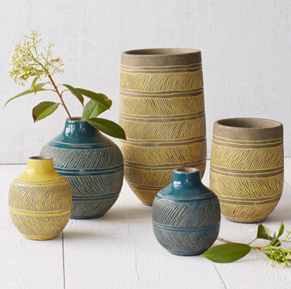 Unveiled in 2013, West Elm's Clinton Global Initiative Commitment to Action, marked a commitment to purchasing $35M in handcrafted products in two year years, a goal that has been met nearly a year ahead of schedule. Jim Brett, West Elm president, introduced President Clinton to the brand's key artisan partners and shared how West Elm's collaborations are working in Haiti, India, the Philippines, Guatemala, Peru and the United States.
"I am grateful for the impact that West Elm's CGI commitment is having all around the world," said President Clinton. "Not only is West Elm supporting the creation of good, sustainable jobs, but they're also ensuring that the tradition of important crafts such as textiles, pottery and papier-mâché find new markets."
"Consciousness is not a short term initiative for West Elm, it is a core part of our business strategy," said Brett. "We are at a tipping point in consumer demand for transparency, and West Elm is leading the way in the home industry."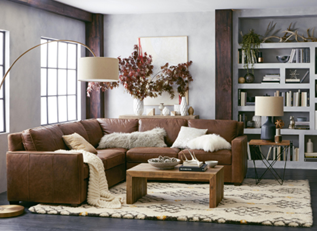 West Elm also announced that it will offer Fair Trade Certified rugs handcrafted in India. In partnership with its largest rug supplier, Raj Overseas, West Elm has established a Fair Trade Certified factory for handcrafted rugs in India. The certification ensures that the rugs are made in safe working conditions and that workers are justly compensated. Fair Trade Certified rugs will be available this holiday season at West Elm retail locations and on westelm.com.
Source: Home Textiles Today
The 49th Jinhan Fair
Jinhan Fair Online Exhibition