Williams-Sonoma records booming first quarter
2014.06.04
---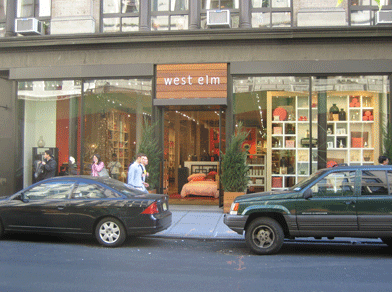 Williams-Sonoma seemed to have created its own weather pattern: the company saw a record-setting first quarter while other retailers are still smarting from a freezing spring.
The company achieved record net revenues of $974 million for the first quarter, an increase of 9.7%, with comparable brand revenues increasing 10% on top of 7.2% in Q1 2013. Gross margin for the first quarter was 37.8% versus 37.6% last year, primarily a result of higher selling margins.
Revenue in the direct-to-customer channel grew 17.2% including e-commerce growth of almost 20%. Direct-to-consumer commanded 50.4% of total company net revenues for the quarter, crossing the 50% threshold for the first time in the company's history.
"We believe our multi-brand multi-channel platform is driving consistent market share gains and providing us with a competitive advantage," said Laura Alber, president and ceo. The company effectively leverages its channels, with spending on its online business driving traffic to stores and stores attracting new customers, who eventually become direct customers, she said.
Among the company's stable of strong performing brands, West Elm saw notable results, with comparable brand revenues increased 18.8% on top of 11.8% last year. Categories that saw success included textiles, with a strong response to West Elm's color palette and core and seasonal assortment across all channels.
West Elm is launching new opening price point assortments to offer customers high design at value prices and attract new customers. A number of pieces are designed for small spaces to appeal to urban apartment volume customers. The new assortment will be available in all channels and will be supported with a marketing campaign.
Based on the West Elm's current growth trend and early acceptance of the brand in global markets, Alber said the company "remains confident in this brand's ability to be a 1 billion plus business."
The Williams-Sonoma brand saw a comp brand revenue increase of 6% on top of an increase of 1.9% in 2013, a result due in part to product innovation and strong cross-channel marketing, Alber said, citing strong performance across key categories including electrics, cookware and cutlery.
Pottery Barn, the group's largest brand, saw comparable brand revenues increase 9.7% on top of the increase of 7.6% in 2013. Performance was driven in part by improved stock positions. In textiles news, the company is using more organic cotton.
Looking ahead, Alber said the company expects to grow net revenues to a range of $4.645 billion to $4.725 billion with comparable brand revenue growth in the range of 5% to 7%.
Source: Home Textiles Today
The 48th Jinhan Fair
Jinhan Fair Online Exhibition