Struggling Masters backs ambitious growth targets
2014.04.03
---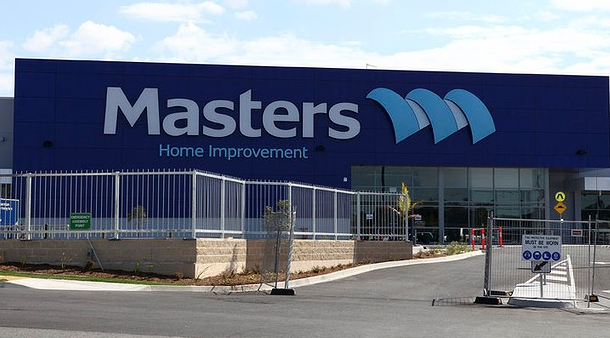 Work in progress... Woolworths' Masters chain has struggled to make an impact against rival Bunnings.
Matt Tyson, the British hardware veteran charged with the task of turning around Woolworths' loss making Masters chain, is not backing away from ambitious growth targets, saying the business is on track to break even in two years.
Mr Tyson, who arrived in Australia two weeks ago, says he would not have taken the job unless he believed Woolworths' public forecasts for a path to profitability were achievable.
Woolworths' home improvement business lost $139 million in 2013 – well ahead of its original $80 million estimate – and Woolworths has said that it will post similar losses in 2014.
The red ink is expected to diminish in 2015 and Woolworths is confident the venture will finally break even in 2016 – five years after the first Masters big-box stores opened and seven years after the retailer announced its foray into the $42 billion market.
"I'm very confident that this is a business that can be built to profitability and can be a contributor to Woolworths and the shareholders," Mr Tyson told The Australian Financial Review.
"Right from the starting point when I was having discussions I was clear with some of the goals I'd been set in terms of losing no more this year – I think that's a good goal to have.
"What we have to recognise is this is still a young business, it's not a business that already has a base and is adding stores and fractionalising its costs.
"It's a business that has got central costs and has to have the scale to cover these central costs – that will take time.
"But the commitments that have been publicly made were not made by accident and if I didn't believe those things were deliverable then I wouldn't have taken the role."
If anyone is capable of turning Masters into a profitable business it is Mr Tyson, who has built home improvement chains in four countries – the UK, France, China and Russia – some from scratch and some from a base of around 50 stores.
The 54-year-old Mancunian was bitten by the retail bug at the age of 15 and, against the wishes of his parents, starting working with a UK grocery co-operative when he left school.
After six years running supermarkets he spotted an opportunity to join fast growing UK hardware retailer B&Q, owned by the Kingfisher Group.
One of the luckiest decisions
"It was one of the best decisions I ever made and probably one of the luckiest decisions," Mr Tyson said.
After several years managing B&Q stores, in 1991 he took a lead role developing the UK's first big-box home improvement concept, B&Q Warehouse, eventually building a chain of 85 large-format stores.
In 1999, after Kingfisher took over Castorama, France's largest hardware retailer, Tyson was sent to France to build another chain of big box stores. "We opened the first store at the end of 1999 – they now have over 100 stores broadly built on that proposition."
Tyson then returned to the UK and ran B&Q's small stores, which had been neglected in favour of the destination stores. "These were stores we thought would be eaten up by the big stores but of course that didn't happen," he said.
In 2008 Mr Tyson agreed to go to China to turn around Kingfisher's loss-making chain of 67 hardware stores.
"I had a fantastic time in China, I learned a lot of tricks that have stood me in good stead," Mr Tyson said. "The geography, the cultural and the climatic differences meant you had to start with a lot of humility and not jump to conclusions, " he said.
"You have to first seek to understand before you make judgement, because what you first see is often not the ¬reality."
After a two-year term in China Mr Tyson took on a similar project in Russia. They were both challenging markets. In China, middle-class consumers don't like to turn their hand to physical labour on weekends, while only 5 per cent of Russians have a mortgage – most live in old Soviet style flats.
When Mr Tyson first started talking to Woolworths three months ago and visited Australia he was struck by the enthusiasm of DIY-ers and their willingness to get their hands dirty.
"When the call came it wasn't a difficult discussion for me  . . . I've done this before, I know what some of the challenges are when you are building a new business," he said.
Analysts such as Citigroup's Craig Woolford have questioned Woolworths' strategy of rolling out stores at a rapid rate rather than developing the right format first.
"Woolworths has opened stores at three times the pace of [joint venture partner] Lowe's in Canada," says MrWoolford, who believes sales per store need to rise 24 per cent in 2.5 years to break even.
However, Mr Tyson believes the fast-paced rollout is essential.
"You have to get some pace behind the rollout because you'll never fractionalise those costs and you'll never be able to build a business fast enough to create a presence," he said. "The format should always evolve."
After two weeks in the country, Mr Tyson has a notebook full of ideas and observations but has yet to make any changes, apart from accelerating a decision to add manned checkouts to self-scan checkouts at Masters.
"The process I'll go through is one that won't be based on intuition or emotion.
"It will be based on deep understanding of the market and customer insights and use of the data – to do that takes time," he said.
Mr Tyson disagrees that Masters stores are so female-friendly and squeaky clean that they are deterring trade customers.
"Dirty doesn't necessarily mean better range and it doesn't necessarily mean cheaper prices and it doesn't mean more choice," he said.
"The key is not either female or male, it's not focusing on one or the other, it's the ability to do both. We have to strike a balance."
He believes the Masters team has done well to differentiate its offer from that of Wesfarmers' Bunnings.
"Bunnings is a good retailer and I know most of the people in Bunnings and they do a great job, but we're not trying to be Bunnings," Mr Tyson said.
"The reality is this is a $42 billion market and Bunnings have 17 per cent of it and there's plenty of space for us to create a differentiated offer," he said.
"You can't out-Bunnings Bunnings and that's not what we are trying to do," he said. "We're trying to give the customer choice."
source: Sydney Morning Herald
The 49th Jinhan Fair
Jinhan Fair Online Exhibition