The Most Effective Way to Source Ceramic Products in China
2014.03.24
---
It is estimated there are now more than 80,000 Chinese enterprises exporting ceramic products. There are several major production areas of ceramic products across mainland China, includingGuangdong Province, Shandong Province, Jiangxi Province and Fujian Province.
Dehua County in Fujian Provinceis one of China's top ceramic producing areas. It is known as one of the three "birthplaces" of Chinese ceramics, along with Jingdezhen in Jiangxi Province and Liling City in Hunan Province.
What's the best way to find top ceramics suppliers?
During the past decade, international trade shows and sourcing events have proven to be a great way for Chinese manufacturers to proudly show their strength and promote their best products. Among these international tradeshows, Jinhan Fair is by far the most professional, specifically targeting home decoration products. Jinhan Fairis also highly favored by professional buyers,thus attracting most of the top suppliers of ceramic products fromDehua County.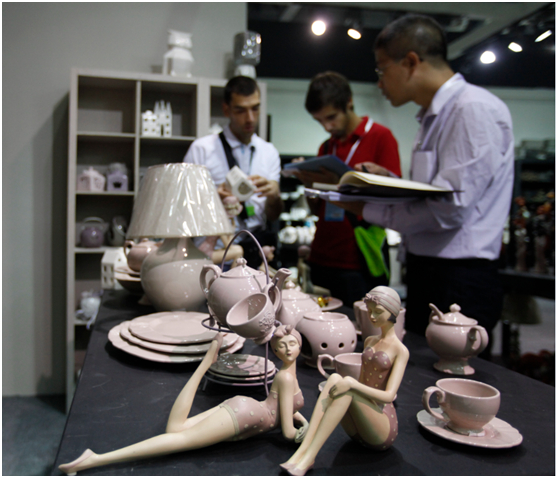 QuanzhouJianwen Craft Co., Ltd. is a long time exhibitor atJinhan Fair. General Manager Shen Zhuqing points out that theyhave had long term cooperation with major U.S. retailers and have spent a lot of time visiting customers abroad. With the help of Jinhan Fair, they can nowmaintain customer relations easily as well as further expand their business with top international retailers. Mr. Shen credits Jinhan Fair's globally recognized reputation as a professional tradeshow, which attracts more than half of the top 100 international retailers in the world.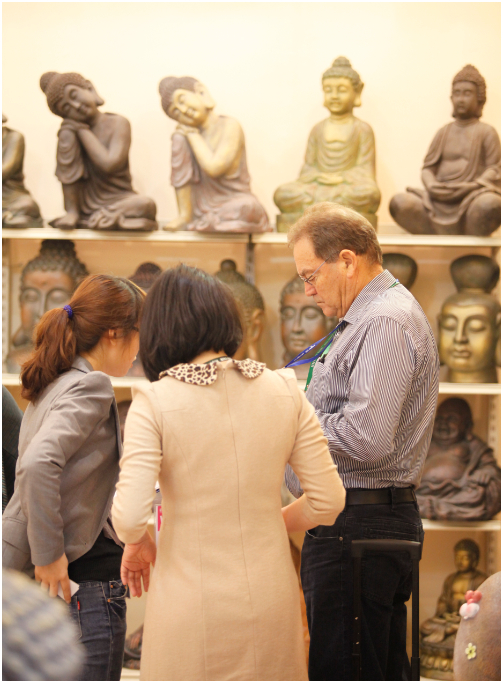 Jinhan Fair has been arranging seminars and workshops for years to help exhibitors learn from the latest trends and develop one-of-a-kind products.Product development manager Yang Jincheng states that product trends are a key to their success and they are always eager to glean information from overseas markets. AtJinhan Fair, buyers are guaranteed to find creative and top quality home decoration products.
Held twice a year in Guangzhou, China, each session of Jinhan Fair brings together more than 720 exhibitors and attracts over 53,000 buyers from 190 countries and regions.
The 48th Jinhan Fair
Jinhan Fair Online Exhibition