New Exhibitors
HANGZHOU QUICK AND BEAUTIFUL HANDICRAFTS CO.,LTD
Key Product
Decorative Furniture
Introduction
Home Decorations, Home accessories, Candleholders, Wall decorations, Wall-mounted & free-standing clocks, Mirrors, Seasonal Decorations, Christmas and advent, Christmas lights, Articles for Christmas and advent, Christmas tree decorations, Seasonal decorations, All-season decorations, Door stops, Vases, Animal statues, Figures and religion statues, Maritime articles, Ornamental fire-places and accessories, Electronic Christmas items, Christmas cribs and igures, Artificial Christmas trees, Autumn decorations, Spring decorations.




Show more +
SHANDONG LIDA IMPORT & EXPORT CORP.
Key Product
Decorative Furniture
Introduction
Since 1987, with more than 30 years of steady development and continuous efforts, now, we have been one of the leading producer and exporter specializing in lines of home products. More than 200 main retailers place their trust in LIDA as strategic & reliable business partners. Now and by each year, we ship about 2000 x 40' HC to our customers in the world. Not only, we sell our products to our customers, but also, we work together with them to develop their markets !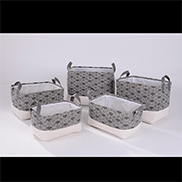 Show more +
CHAOZHOU PHOEYA ART CERAMICS
Booth No.G2-20,G2-21 Living Gallery
Key Product
Decorative Furniture
Introduction
Chaozhou Huiyang Ceramics Co., Ltd. focuses on the artistic creation of pastoral household pottery. Is a number of internationally renowned brand strategic partners, relying on an international perspective, integrating global resources, leading the new trend, to create a new product design platform.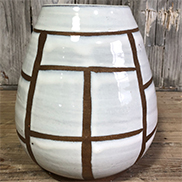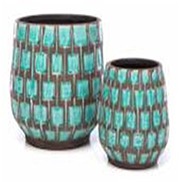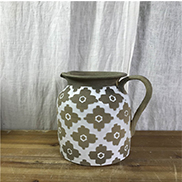 Show more +
DREAM COLLECTION.
Key Product
Decorative Furniture
Introduction
Dream collection is a manufacturer which mainly produce fabric items such as cushions, throws, stools, poufs, doorstops, ect. We have been in home decoration field more than 20 years, and have been concentrated on fabric items since 2018. We have professional design team, experienced workers. Our products are in top range of home decoration market.




Show more +
DONGYANG FINAL GEM INDUSTRIAL & TRADE CO., LTD
Key Product
Decorative Furniture
Introduction
Here at CXD Gem we pride ourselves on delivering the best quality jewellery, gifts and homeware in the Gemstone, Fossil & Mineral market. Our company began trading in 2006 and since then we have built up good relationships with our suppliers to bring you the very lowest prices possible for all our roducts. All our products are genuine and sustainably sourced from all over the world. We aim To create products with the giftware retailer in mind and we have a dedicated team of designers and producers whose aim is to create high quality and contemporary looking lines, with attractive and informative packaging. Our products are sold in whole display sets for retail point of sale and/or as individual packs, so we offer you our customer's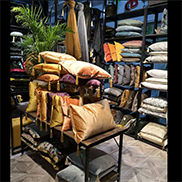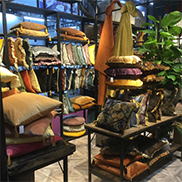 Show more +
The 49th Jinhan Fair
Jinhan Fair Online Exhibition