New Exhibitors
LUCKYWIND HANDICRAFTS COMPANY LTD.
BOOTH NO. 2D06, Hall2, 1F
Key Product
Decorative Furniture
Introduction
We set up our manufactory trading company" luckywind handicrafts co., ltd." in nov.2003. our main products are antique furniture and garden decoration that are made of wooden, metal, rattan and glass. with 22-year exporting experience, our products mainly export to europe, north america and australia etc. 10 more countries. now we have staffs of 33, and office of 2000㎡.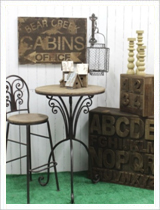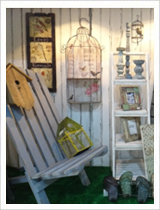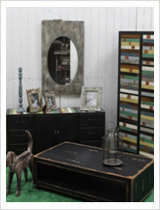 Show more +
XIAMEN SHARING-WELL INDUSTRIAL & TRADING CORP. LTD.
BOOTH NO. 3A14, Hall3, 2F
Key Product
Household Items;Seasonal Decorations
Glassware;Porcelain / Ceramics;Seasonal decoration
All-season decoration;Spring decoration;Autumn decoration;Other ceramic containers;Other glass containers
Introduction
We, xiamen share-well industrial & trading co., ltd. was established in 1998 in xiamen, china who is the manufacturer / exporter specialized in all kinds of arts & crafts, such as polyresin, ceramic, cement, stoneware, metal, glass & porcelain items for garden & houseware.we have 3 sales team .each team in charge of their own customers and do their own development for customers and each fair.our experienced r&d team features 6 designers and 20 sculptors.with such an outstanding team,we are able to release 300 new products each month.oem projects are welcome and samples will always be completed within two weeks. we start our own factory in xiamen area in 2002.and we moved our factory to zhangping area 3 years ago.our zhangping factory covers an area of 40,000 square metres.usually,we have 300 workers in peak season and 180 workers in low season. our factory was specialized in polyresin ,metal , cement & mgo arts & craft.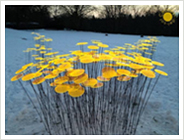 Show more +
CHINA NATIONAL ART&CRAFTS IMP.&EXP.HUAYONG CORP
BOOTH NO. 4H12, Hall4, 2F
Key Product
Home Decorations
Introduction
china national arts & crafts imp. & exp. huayong corp. is one of the leading and subordinate companies of china national arts & crafts i/e corporation (cnart group). our company is a professional exporting company dedicated to designing, developing, sourcing and exporting different kinds of arts and crafts, candle holders, home decorations, wooden toys, seasonal decorative items in wood, glass, metal and fabric, garments and daily use articles to meet different expectations from worldwide customers. working closely with our customers and pd department, our talented designers create continuously unique and exciting products for our customers every day. backed by the wide product knowledge, rich exporting experience, broad sourcing networks and friendly and coordinated manufacturing contact, our diligent merchandising team can source and supply exceptional valued product to our customer's satisfaction. finally our qc team takes important part in the quality control system in respect of qa and qc to ensure that shipment we effect is to conform the safety standard and better meet customer demands before cargo leaving the factory. with the strong support and sufficient sources, we have established good and long-term relationships with more than 50 factories. we are able to present our customers good service, guaranteed quality, competitive price and timely delivery. we are your best partner. we are committed to make your life as easier as possible.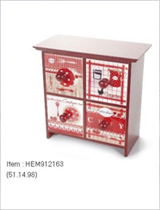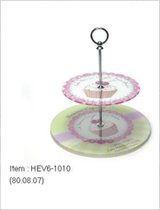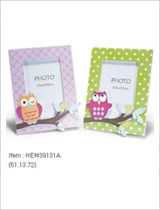 Show more +
ZHEJIANG JIALEE ART & CRAFTS CO., LTD.
BOOTH NO. 4E08, Hall4, 2F
Key Product
Home Decorations;Seasonal Decorations
Floristics and ornamental accessories;Lightings;Seasonal decoration
Traditional lighting;All-season decoration;Spring decoration;Lantern;Autumn decoration;Party and celebration article;Ornamental accessories
Introduction
A leading manufacturer in the metal lanterns eatablished in 1991, zhejiang jialee arts&crafts co.,ltd., is located in wenzhou as an enterprise specialized in the all kinds of metal lanterns. in the last 20 years, jialee has expanded from a home workshop of 5 workers to be a co. with 400 skilled workers and 15 engineers, holding 13000 square meters. quality assurance and customer satisfaction are among jialee's top priorities. through outstanding performance and excellent reputation, now jialee has expanded its business into more than 40 countries including south america, north america, europe, south africa, hongkong, japan, south korea and other countries and regions. furthermore, jialee will continue to play an active role in the metal lanterns and to explore new opportunities of doing business with people all over the world on the basia of equality and mutual benefit.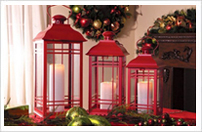 Show more +
HUAHONG HOLDING GROUP CO.,LTD
BOOTH NO. 4F18 & 4G01A, Hall4, 2F
Key Product
Home Decorations
Home accessories;Picture frames, posters and art prints
Picture frames;Mirrors
Introduction
Huahong holding group co., ltd is a local private enterprise in yiwu based on the production and sales of oil paintings, frames and picture frames. at present, it is one of the world's largest manufacturing bases and export bases of decorative painting and photo frames.


Show more +
NORINCO ZHANJIANG DEVELOPMENT CO,. LTD
BOOTH NO. 6E12, Hall6, 3F
Key Product
Home Decorations
Home & household textiles
Table cloths and napkins;Cushions & throws;Bedding (covers, pillows and mattresses);Blankets, quilts;Carpets
Introduction
We are ainnovative and experienced supplier of products for home and garden series in a wide variety, we have very skillful staffs , every year we develope many different kinds of products which can always meet the taste of the consumers. we have been cooperating with suppliers from all over the country for more than 20 years ,and for the past 10 years, we had been focusing on working with producers which care much about people and enviroments, now our goal is to work with those who are iso 9001,oeko tex or bsci certified. our showroom is built up just beside the canton fair, you are welcome to visit us in canton fair, or just come to our showroom for more details of all the articles displayed in groups. believe our effort can benefite you and your customers, and we are looking forward to your visit to us.