The 39th Jinhan Fair for
Home & Gifts
21-27. 10. 2019
Guangzhou · China
more picture
Jinhan Fair 39th liveshow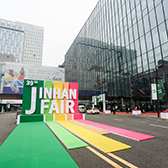 Serena
Celebrity Design Group LLC,Production assistant
Jinhan, we come every time, every time we purchase millions of dollars, an average of twenty or thirty cabinets a month. Although e-commerce is developing very fast, we still prefer physical procurement. Small-volume purchases will try e-commerce, accounting for about 10%, but large-scale purchases will still pass the exhibition. We have a stable cooperation with Jinhan's suppliers, and we hope that the exhibition will introduce more suppliers from all regions and provide buyers with more diversified products.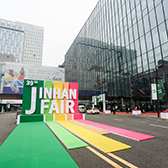 Frank Marchl
Riffelmacher & Weinberger,General Manager
On the one hand, Germany's overall economy is relatively stable, and the company's performance has also steadily increased. We are full of confidence in the company's future development. On the other hand, although the German economy is good, people's consumption for spending is becoming less. In order to maintain competitiveness and attract more customers, we must strive for innovation and find more quality new products on Jinhan. At the same time, with the changes in consumer buying habits, the market is younger and e-commerce, we also launched online business to meet the needs of young consumer groups.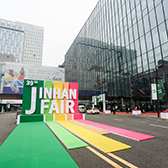 David Bovingdon
Coach house,Director
Every year, we will eliminate the old suppliers that are not in need, and increase the new suppliers by about 15% in Jinhan to continuously maintain the vitality and competitiveness of the market. This is why we have to come to Jinhan every time, we must find New suppliers looking for new products.