Situated at the base of Dajiao Hill, Nansha Tianhou Palace in Guangzhou is a magnificent destination and worth visiting on sightseeing tours to the city. Dajiao Hill was a melting pot during the Opium war. It is located in Panyu now incorporated into Guangzhou. Panyu is steeped in history dating back to the time of Qing dynasty. The most notable scenic destinations in Panyu are Lianhuashan Tourist Resort, Feilong World Fun City, Fantasy Film City, Nansha Tianhou Palace, Yuyin Garden, Golden Lock-impregnable fortifications (Hendang Island Resort), Zini Baomo Garden and Panyu Museum. Features of Nansha Tianhou Palace in Guangzhou: - This newly built architectural marvel is a must see on sightseeing tours to Guangzhou.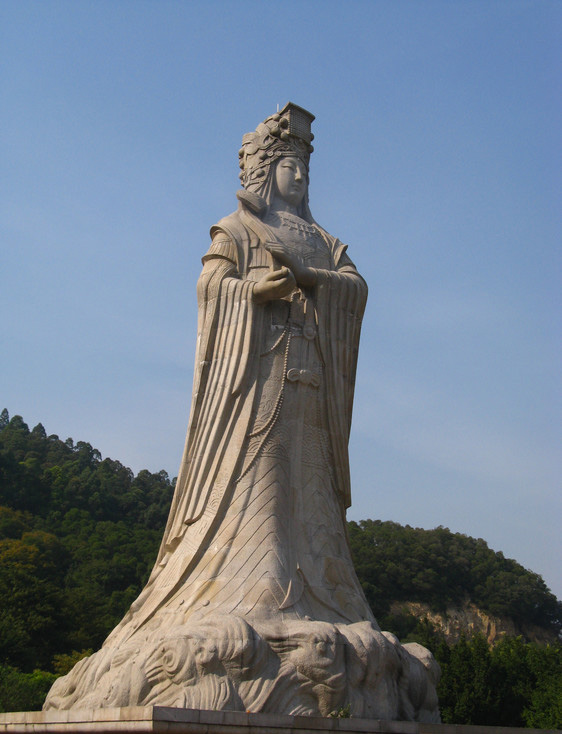 This spectacular palace houses a wonderful statue of the goddess of the sea.The statue measures upto 14.5-metres. The statue of the goddess of the sea is made of 365 pieces of granite symbolizing each day of the year.
The statue is an embodiment of protection of the region throughout the year. Legend has it that the goddess belonged to a fishing background and she arrived during the Song dynasty and died while trying to save others from drowning. - The Palace was built to commemorate this act of valor and courage.
Tourists and locals can visit the Nansha Tianhou Palace in Guangzhou between 8 am and 17:30 pm.
How to reach Nansha Tianhou Palace in Guangzhou:
Board a bus for Nansha. Take a special route bus from the terminus that leaves every five minutes.