Night Clubs in Guangzhou is pretty interesting. There are famous bar streets like Huanshi Lu Bar Street, Yan Jiang Bar Street and Bai E Tan Bar Street.
Until recently Night Clubs in Guangzhou was restricted to the Chinese businessmen. These business men, in search of relaxation and recreation, took refuge in the karaoke lounges staffed by "hostesses" and "singing companions." Recently, the situation has been improved with the opening of more pubs and restaurants. As one of the first Chinese cities that were opened to the outside world, Guangzhou is definitely a pioneer in introducing fresh overseas trends in the field of entertainment.
Night Clubs in Guangzhou do not only entertain you with music and dancing, it also serves the best of drinks. Apart from tapping your feet at the rhythmic beat of the band, you can watch the exclusive performances often staged in such night clubs.
Yan Jiang Bar Street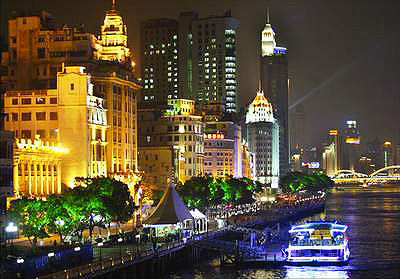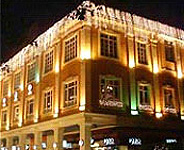 The one kilometer strip of Yan Jiang Xi Lu (Yanjiang West Road) between Ren Ji Lu and Hai Zhu Bridge is home to a bunch of clubs and bars, including: Babyface (a well-known national club chain - it's at the intersection of Chang Di Da Ma Lu & Jing Hai Lu), the "Deep Anger Music Power House" and the German-themed restaurant/bar Cafe 1920.
Address: Yuexiu District, No. 101 Yan Jiang Xi Lu
Directions: Subway Line 2 - Hai Zhu Guang Chang (Haizhu Square) station. Walk south until you hit the river (do not cross it), then head west along the river (Yan Jiang Xi Lu)
Bai E Tan Bar Street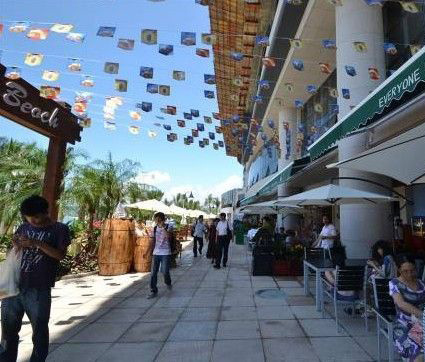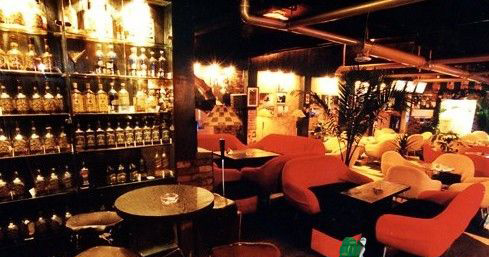 This relatively new, government-planned riverside bar street is completely decked out with colorfully lighted traditional European-style buildings, including a clocktower and windmill. An outdoor barbecue area here is convenient for people who want to grab some kebabs between swigs of beer. Many bars offer outdoor seating with views of the Pearl River.
Address: Fangcun District, Chang Di Lu
Directions: Subway Line 1 - Fang Cun Station
Huanshi Lu Bar Street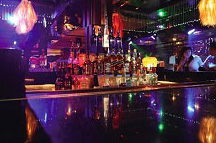 When partying on Huanshi Street you will mingle with the local expatriates who live and work within the vicinity. Each weekend, popular clubs Boxcar and Color Riot are packed with mostly foreign faces. People spill out into the street causing quite a scene; the hustle and bustle might even remind you of New York or London. There are even many places dedicated to watching soccer/football matches where the fans get quite rowdy. This is a land free of borders - truly international.
Address: Huanshidong Lu, Tianhe District, Guangzhou
Directions: Subway Line 5 – Tao Jin Station