Events
JINHAN FAIR in April 2017 will bring you a golden opportunity of face-to-face sharing of the latest trends in home decoration as well as the global retail update by international masters of design and sourcing. Please make reservation at your earliest convenience.
Supply chain competition of Asia in global home decoration industry
Time: 14:30-16:30pm, April 23rd, 2017
Venue: Lily Seminar Room, Mezzanine M1, Poly World Trade Center Expo
Speaker: Mario Cometa,Global Sourcing Project Manager, Transitional Foods,Former Division Sourcing Manager, Dollar General
Language: English/Mandarin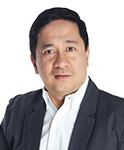 Mario Cometa
In the past 3 decades, Mr. Mario Comeda holds various senior sourcing management positions in leading international enterprises in home decoration and furniture industry, including Dollar General, 5 Horizons Group, MFI Furniture UK etc. He is an expert of sourcing, product development, product merchandising, quality assurance & quality control, shipping / logistic and administrative.
Experience:
1. Dollar General Global Sourcing Ltd., Division Sourcing Manager - Consumables, Hardlines & Softlines
(Indonesia, Malaysia & Philippines)
2. SE Asia Manager - Home, Consultant
5 Horizons Group
3. Asia Sourcing Manager, Consultant
MFI Furniture UK
4. Chief Representative and Office Manager
SourceByNet
Living & Home Product Design in Europe
时间:2017年04月24日10:00-12:00am
Time: 10:00-12:00am, April 24th, 2017
Speaker: Mike Crawshaw,Freelance Designer,Contracting Designer, B&Q,Dunelm Mill & John Lewis
Language: English/Mandarin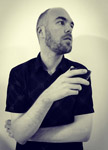 Mike Crawshaw
Mike is a British freelance designer with 15 years of experience in home decoration design and marketing management for the European market. He has been awarded numerous design awards, including the Red Dot Design Awards and IF Awards. Mike has lived in more than 10 countries in Europe. He has developed a thorough understanding of the European home decoration market and established numerous contacts within the industry in the past decade. He is particularly good at forecasting and interpreting home decoration trends, market demands and the development of supply chain. Mike travels to China frequently since 2016, hoping to introduce latest European design concepts and experience to Chinese companies.
Experience:
1. Graduated from Loughborough University in 2002, majoring in Art & Design
2. 2002 - 2007, product designer of B&Q
3. 2008 - present, free designer and brand consultant. Contract designer of leading European retailer B&Q, Dunelm Mill and John Lewis's
Timetable
| Date | Time | Topic | Language | Support |
| --- | --- | --- | --- | --- |
| Apr 23, 2017 | 14:30:-16:30pm | Supply chain competition ofAsiain global home decoration industry | English | Mandarin |
| Apr 24, 2017 | 10:00:-12:00am | Living & Home Product Design in Europe | English | Mandarin |
Venue: Lily Seminar Room, 1+F Mezzanine, Poly World Trade Center Expo
Events Contact
Mr. Zeng
Mob:+86 (0) 13826679691
E-mail:tam@jinhanfair.com